[ Ru ] First Annual Conference for Kalmyk Youth in USA
July 17, 2015, New Jersey: The first annual conference for Kalmyk Youth in America concluded successfully in New Jersey last weekend after two days of workshops and guest speakers.
The conference was held in Freehold, New Jersey with over 30 participants between the ages of 16-40 who took part and shared their experiences and ideas. About half of the participants were Kalmyks born in America with the other half more recently arrived from Republic of Kalmykia. There were also two participants currently studying overseas in China and the UK who were able to join the conference.
Guest speakers included Kalmyk historian and curator at the Rubin Museum of Art, Elena Pakhoutova gave a lecture entitled, "Kalmyks and Buddhism Then and Now." Telo Tulku Rinpoche (Dilowa Khutugtu) Shadjin Lama of the Kalmyk People was there both days giving workshops on Buddhism, Kalmyk Culture and Traditions. American Kalmyk-Tibetan Kunsang Kelden led a workshop entitled Kalmyk Identity in Diaspora, and Kalmyk musician Elena Churyumov gave a workshop on traditional Kalmyk music.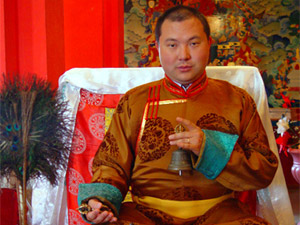 In his message to participants about the preservation of Kalmyk culture and identity, Telo Tulku Rinpoche said: "The Kalmyk culture is a culture worth preserving and protecting not only for the existence of our people, but for the benefit of humanity. If we do not uphold this rich heritage, then who will?"
Organizer Dechen Kelden, 24, Bridgewater, NJ said, "It is my hope that the first annual Kalmyk youth conference will help young Kalmyks to further develop their sense of self through learning about our history as a Kalmyk people. We are trying to provide a space where the younger generation can feel comfortable asking questions about our cultural traditions, customs, and our past as a people. This will be a time of storytelling and reconnecting with Kalmyks living all over the US."
The conference left a lasting overall impression on Elista-born Zoya Frolova, age 27, who submitted this to the organisers a few days ago:
"It was such a marvelous and fulfilling experience to participate in the first ever Kalmyk youth conference that not only gave us the sense of unity and belonging to such a rich and unique culture but also urged us to be curious and aware what it means to be a Kalmyk, how we created our identity and what it takes to keep our culture alive and striving. I've always considered myself Buddhist and had a deep interest in Buddhist philosophy that's why it felt so special to take part in the conference right after the celebration of His Holiness the Dalai Lama's birthday and to have Telo Tulku Rinpoche as a speaker whose words about how tightly intertwined the Kalmyk culture and Buddhism are, stroke a chord with me."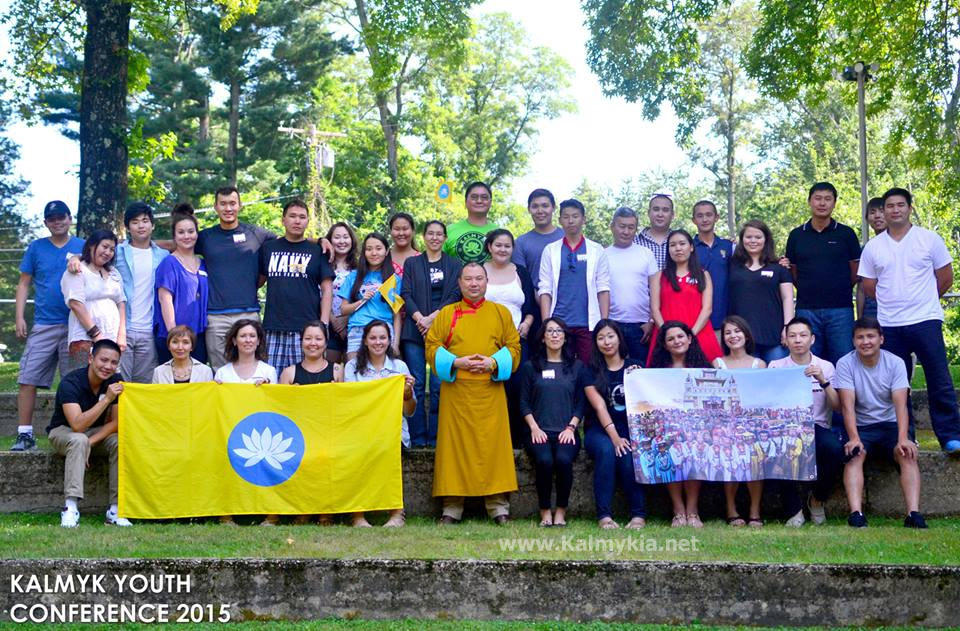 Anna Brunner, 23, from Boston, MA, said, "Being Kalmyk-American is who I am, what I identify myself as. Yet sadly, growing up in America, I have little knowledge of what it truly means to be Kalmyk and more about being American. Being immersed in the American culture and everyday life, I lose sense of my other half. I find myself having little knowledge of what it truly means to be Kalmyk. And with that, I find myself not knowing the entirety of me. That is why this conference is so important to me. I want to learn where I came from and explore who I am."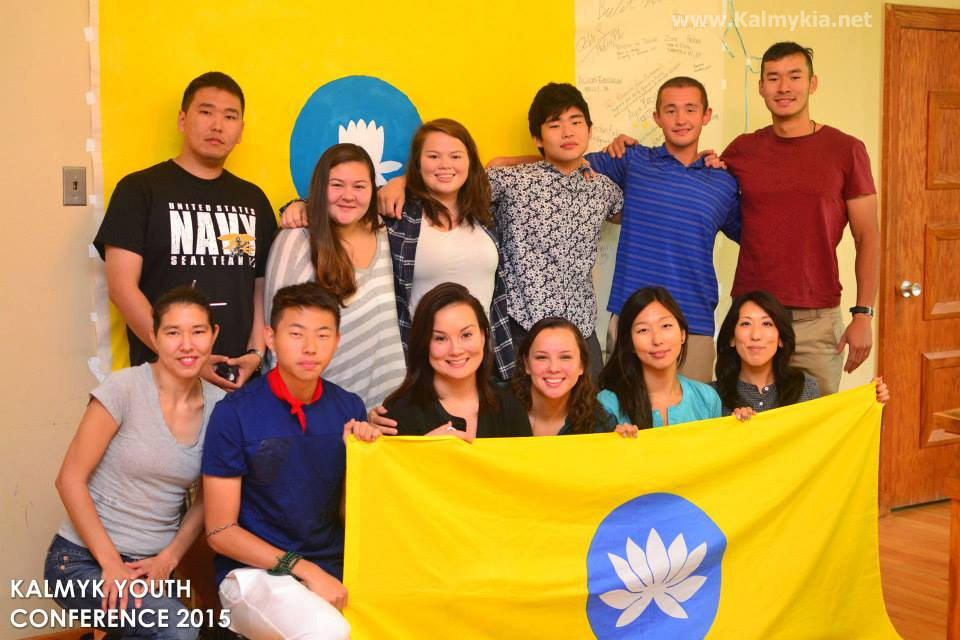 The participants acknowledged the significant growing number of Kalmyk youth in the diaspora. At the concluding session of the gathering, the participants planned to stay in touch and to continue to meet annually. Participants also planned to organise smaller and more informal gatherings to take place throughout the year.
The organisers for the First Annual Conference for Kalmyk Youth USA are grateful to all their wonderful volunteers and would also like to acknowledge the Kalmyk Brotherhood Society, the Nitsan Choephel Ling Temple, the Tashi Lhunpo temple, Lydia Moschkin, Nancy Djambinov, Jalsa Urubshurow and the Pereborow family for their financial support.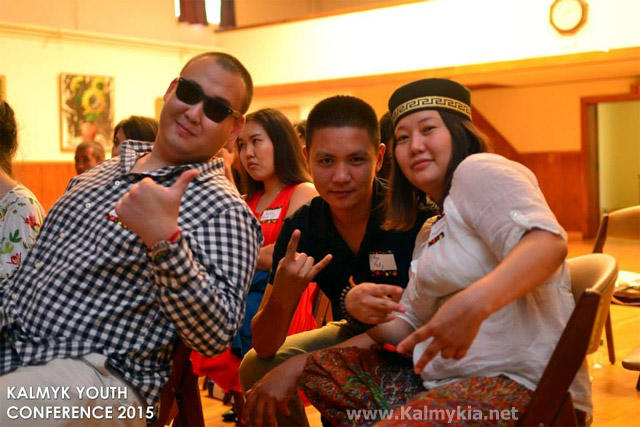 Media contacts
(English):
Kunsang Kelden: kunsangkelden@gmail.com, +1 908.770.2268
(Russian)
Zoya Frolova: zoya8halmg@gmail.com, +1 917.873.1718
For more information see: www.kalmykyouth.com