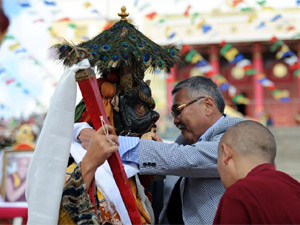 [ En | Ru | Es ] Head of the Republic of Kalmykia Alexey Orlov took part in the Cham Mystery.
In the tantric ceremony of Cham was attended by the monks from the Dzongsar monastery.
Video from Cham Dance Mystery in Elista, capital of Republic of Kalmykia.
Cham Mystery
September, 20.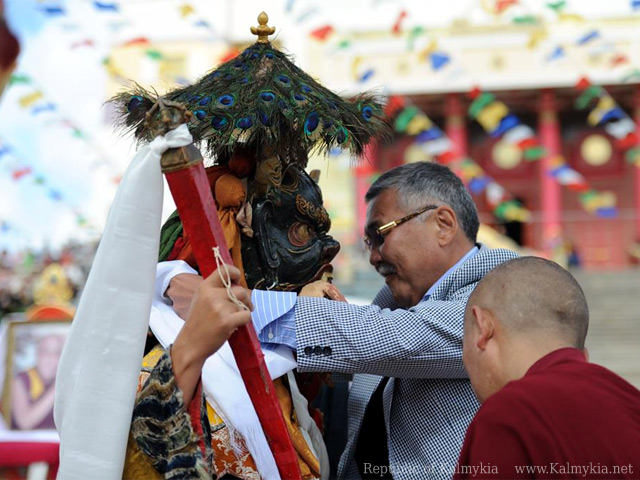 Elista, Republic of Kalmykia