There were two kinds of traditional men's outdoor clothing. The first one is Byshmud. There is a light jacket, which Kalmyk men wore over shirt, that called Kilig.
Trousers of men called Shalvr. They were wide enough, to provide them a freedom of moving. Hat was made of wool, and called Makhla. It usually was decored by red tassel, which we call Ulan Zala.
The second type they wore in winter. There were insulated vest, called Ermeg.
Nomadic fashion for girls: In Kalmykia held an ethno-show "Legends of the steppe wind".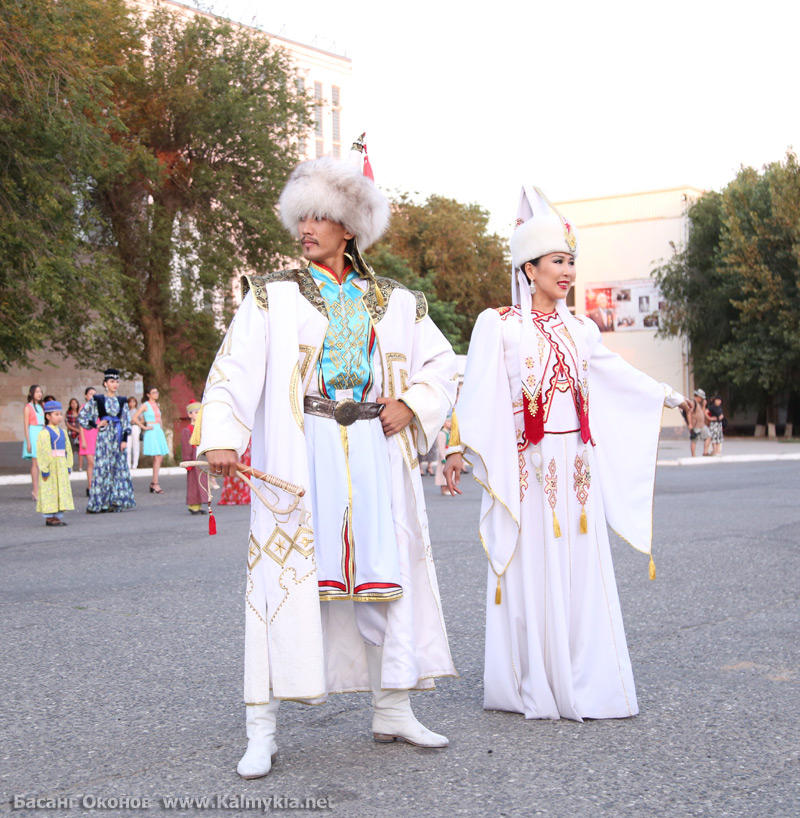 Elista, Republic of Kalmykia