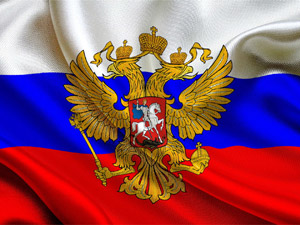 Moscow, Russia
Russia-Africa Economic Conference Results
The head of the Russian Export Center's (REC) Andrei Slepnev told state-run news agency TASS that around a thousand delegates from Africa will attend the Russia-Africa economic conference scheduled for this month.
"An open Russia-Africa economic conference will be held as a part of Afreximbank's agenda. Up to 1,000 delegates from the African side are expected to attend, including a large number of high-ranking speakers and participants," he said, adding that by now the participation of the African Union, ministers and government officials representing Uganda, Rwanda, Sierra Leone and other countries has been confirmed.
Moreover, the annual meeting of the African Export-Import Bank (Afreximbank) shareholders will take place in Moscow on June 18-22, 2019.
"The conference will address issues related to a number of sectors, including railway infrastructure, agriculture, agricultural equipment, digital economy, healthcare and education. We expect this to lay the foundation for substantive agreements that will be reached by October, during a large-scale political summit "Russia – Africa" ​​and the economic forum," Andrei Slepnev pointed out. At the same time, more than 3,000 foreign delegates, as well as 2,000 Russian representatives, will take part in the conference.
The Russian Export Center predicts the volume of Russian-African trade relations will double within the next 3-4 years.
"REC maintains a close partnership with Afreximbank and has already entered the first deals that we are jointly implementing on the African continent. We intend to increase the volumes of export support, and I am sure that this year's events will certainly make a big contribution, and we foresee the volume of the Russian-African trade ties in the next three to four years doubling," said head of the Russian Export Center's (REC) Andrei Slepnev.
Russia is now running the biggest trade surplus among the BRIC countries with Africa. Since 78% of Russia's exports are Morocco, Algeria, Tunisia and especially Egypt, and some of its largest exports by type are food and weapons, there is clearly room to expand trade with the rest of the continent, analysts say.