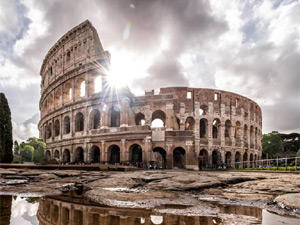 Wooing the Russians: how Spain and Italy are trying to lure back lost tourists
With a weak rouble and difficult diplomatic relations, the number of Russian tourists in the two countries is down. But they have a plan to win them back. Read the rest of this entry »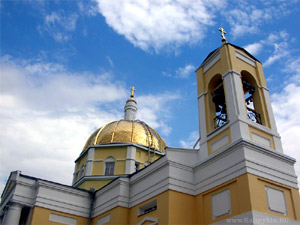 Management of JSC "Falcon Capital" donated Kazan Cathedral of Kalmykia icon of St. Panteleimon. In due time, the Orthodox relic was written in a monastery on the Holy Mount Athos (Greece) and presented to the President of the Czech company Panteleimon Mamaladze. July 10 brought the icon to Elista, reports KalmykiaNews.
"For us, this event is very important, because the image of St. Panteleimon, written in the spiritual center of Orthodox monasticism – on the Mount Athos. In the future, in Elista planned construction of a new cathedral, and in it Read the rest of this entry »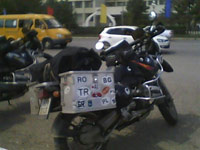 Foreign tourists have come to Elista driving BMW motorcycles. On 9 of June the city of Elista (Kalmykia) has been visited by the foreign tourists with BMW motorcycles Hannes Grundner and Karola Kien both coming from Vienna (Austria), says the Kalmyk information and tourist centre "Kalmykia.EU".
In the blessed Elista, he Austrian tourists Hannes Grundner and Karola Kien had been met by the official Kalmyk representatives from the companies KalmykiaTour and KalmykiaNews.
The mototourists Read the rest of this entry »
FIDE held it's Second Quarter Presidential Board Meeting in Elista at the same time as celebrating its President, Kirsan Ilyumzhinov's 50th Birthday. Amongst the celebrations, Kirsan Ilyumzhinov was awarded the title of Hero of Kalmykia.
The President thanked the leadership of the Republic of Kalmykia, municipality of Elista, City Chess and the FIDE Elista Office for the excellent organisation of the Presidential Board meeting. He advised the Presidential Board that an agreement had been made with CNC and therefore he had signed the Agreement between FIDE and AGON. Read the rest of this entry »
Four-time world champion in kickboxing and mixed martial arts Russian Batu Khasikov said the agency "F-Sport", he had not expected so soon to complete the fight for a world title by a Greek version of W5 with Mike Zambidis.
Batu Khasikov (Kalmykia) in Moscow on Saturday for two minutes, broke the resistance of the reigning world champion. Mike Zambidis was forced to abandon the fight in the opening round, yet, as one of the attacks hit the knee Russian broke his jaw.
"Of course, for me, quick completion of the battle was a surprise, given the strength of the spirit of Mike, the level of his skill and perseverance, – said by telephone Batu Khasikov. – I saw that the fight turns out that my punches Read the rest of this entry »