Posts Tagged 'Kazakhstan'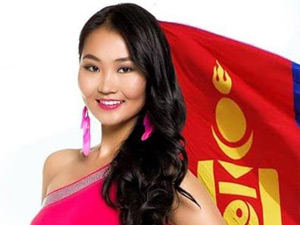 Mongolia
Mongolia is a landlocked country in East Asia. Its area is roughly equivalent with the historical territory of Outer Mongolia, and that term is sometimes used to refer to the current state. It is sandwiched between China to the south and Russia to the north. Mongolia does not share a border with Kazakhstan, although only 37 kilometres (23 mi) separates them. Read the rest of this entry »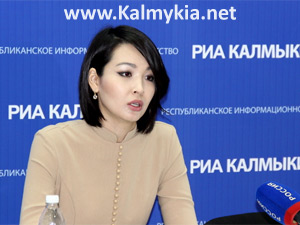 Visit to Kazakhstan
Tourist Exhibition in Petropavlovsk
Head of the Republic of Kalmykia Alexey Orlov and minister of Economy and Trade Read the rest of this entry »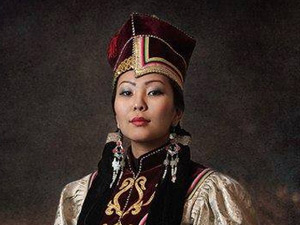 International contest "White Month"
Diana Boskhomdzhieva from Republic of Kalmykia will take part in the international contest "White Month"
The contest will be attended by singers from Mongolia, Kazakhstan, Buryatia, Read the rest of this entry »
Alexandra Burataeva – television presenter on the Kalmyk television and Russian television.
Education: Kalmyk State University (Elista) – english language teacher.
Biography: Read the rest of this entry »
Russian-Kazakhstan International Conference "Actual Problems of Socio-Economical development of the Caspian Region in the Context of Innovation Economics"
On May 18th, 2012 in the House of the Government of the Republic of Kalmykia Read the rest of this entry »
Today, in Moscow (Russia) was startes contest "Miss Asia Moscow". In contest "Miss Asia Moscow" girls from Kalmykia, Buryatia, Tyva, Altaj, Khakasia, Yakutia, Korea, Mongolia, Kazakhstan, Uzbekistan and Kyrgyzstan.
Yana Chenkuraeva. Girl from Kalmykia more photos >>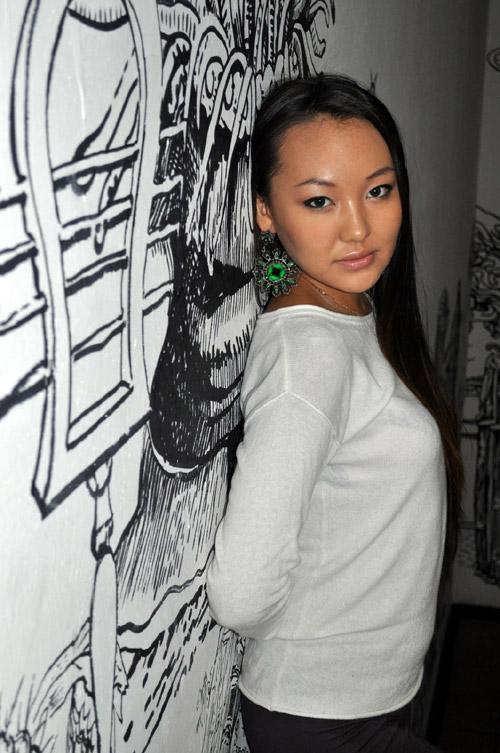 http://www.missasiamoscow.ru/golosovanie-1/ Vote for Kalmykia! Read the rest of this entry »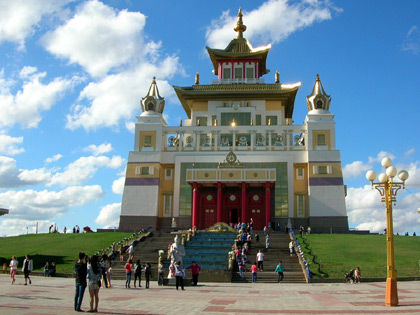 By Anna Nemtsova, Special to RussiaNow. November 8, 2011
One third of the population of Kalmykia was deported during Stalin's terror. As the region struggles, it returns to its roots for answers.
The first Ceremony of Light offering to Buddha was held last month in Elista, the capital of Kalmykia.
"Let all our wishes come true! Let all living creatures be free of suffering, of danger, of diseases and sadness! Let peace and happiness govern on Earth!" Read the rest of this entry »
13th meeting of the Goose Specialist Group
From Thursday 24 March to Tuesday 29 March 2011 the 13th meeting of the Goose Specialist Group of the IUCN-SSC was held in conjunction with the 4th meeting of the Russian Goose, Swan and Duck Study Group (GSDSG) of northern Eurasia in Elista, Kalmykia (Russian Federation).
There has been a working meeting held today between Nikolai Platonov, General Director, Caspian Pipeline Consortium, and Alexei Orlov, the Leader of the Republic of Kalmykia. The participants discussed cooperation between Kalmykia and CPC in the course of the CPC Pipeline Expansion Project. Read the rest of this entry »
A working meeting was held today in Moscow between Caspian Pipeline Consortium Management and the delegation of the Republic of Kalmykia Government headed by its Chairman – Oleg Kichikov. Matters pertaining to the cooperation between the Republic and the Company in anticipation of the implementation of the Project to expand CPC pipeline system capacities. Read the rest of this entry »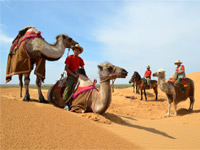 Famous russian traveler Fedor Konyukhov will travel along the Silk Road by camel.
Fyodor Konyukhov collected in 2009, an expedition by camel along the Silk Road, reports KalmykiaNews.
The journey will be timed the 400th anniversary of the entry of Kalmykia in Russia.
Journey begins in Kalmykia, his route will pass Read the rest of this entry »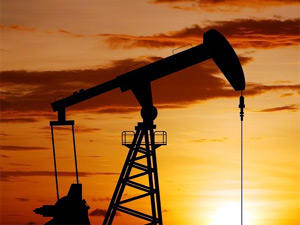 CPC Signs Inter Connection Agreement With ZAO State Investment Company KalmTEK. Russian Crude Will Soon Start To Be Pumped By CPC.
The Caspian Pipeline Consortium (CPC) and the state investment company KalmTEK today reached agreement that will provide for the first shipment of crude oil, extracted from Russian deposits, through the CPC network. This agreement exercises the Russian Federation access rights to CPC. Read the rest of this entry »