Posts Tagged 'spiritual lessons'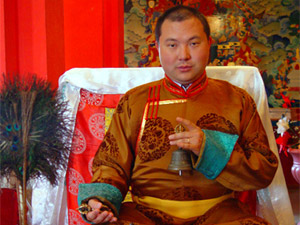 Spiritual lessons in Russia
Honorary Representative of His Holiness the XIV Dalai Lama in Russia, Mongolia and the CIS countries, the supreme lama Kalmykia Telo Tulku Rinpoche in Moscow will read a lecture "Three bases towards the attainment of happiness and meaning in life". Read the rest of this entry »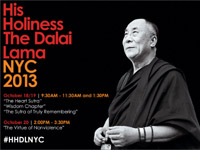 Each year, His Holiness the Dalai Lama travels throughout the world offering teachings and public talks to individuals of all faiths and backgrounds.
This year on October 18, 19 and 20, The Gere Foundation and The Tibet Center are honored to host His Holiness's return to New York City where he will bestow teachings on The Heart Sutra, The Sutra of Truly Remembering the Sublime Three Jewels, and The Wisdom Chapter of A Guide to the Bodhisattva Way of Life. Read the rest of this entry »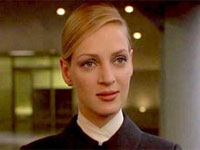 In April 2012 professor of Columbian University – Robert Thurman planning to visit Elista, the capital of Kalmykia.The spiritual pilgrimage – as Robert Thurman describes his journey to Kalmykia.
Robert Thurman is father of Uma Thurman, famous Hollywood`s star. He was invited to Elista by the Supreme Lama of Kalmykia – Telo Tulku Rinpoche.
Robert Thurman is disciple Read the rest of this entry »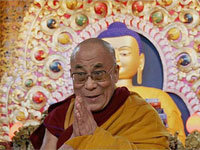 Ten thousands of believers in Buddha, Dharma and Sangha came from all parts of Russia and Kalmykia to Elista in 1991 to receive the Teaching and Blessing of Dalai Lama XIV, the incarnation of bodhisattva Avalokiteshvara.
Dalai Lama said "It is necessary to revive the traditional faith of the ancestors, to rebuild the temples, stupas of enlightenment and suburgans but above all it is important to build the temple in one's soul". Read the rest of this entry »