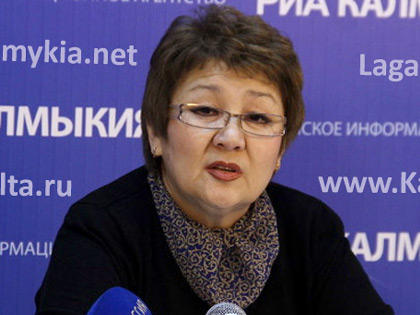 Republic of Kalmykia
Official statistics: Birth and Death
Most of the children born in the Republic of Kalmykia are the second in a row children in the family. A total of 1139 babies.
Then come the first-born – in 2017, 912 children were born in Kalmykia. And in 708 families the third in a row children were born. Eight children were born in four families, in two – more than eight children. Twenty-nine couples were born in 2017.
I am glad that the number of stillbirths has decreased. In 2015, this figure was 33, in 2016 – 21, in 2017 – 20. The death of children under one year of age also decreased – 16.
In 2017, 2762 people died, including 1536 men, 1225 women. The average age of deceased men is 64 years, women 74. The oldest woman died at the age of 103 years, a man 101.
Elena Basangova, Head of Civil Registry Office
Republic of Kalmykia