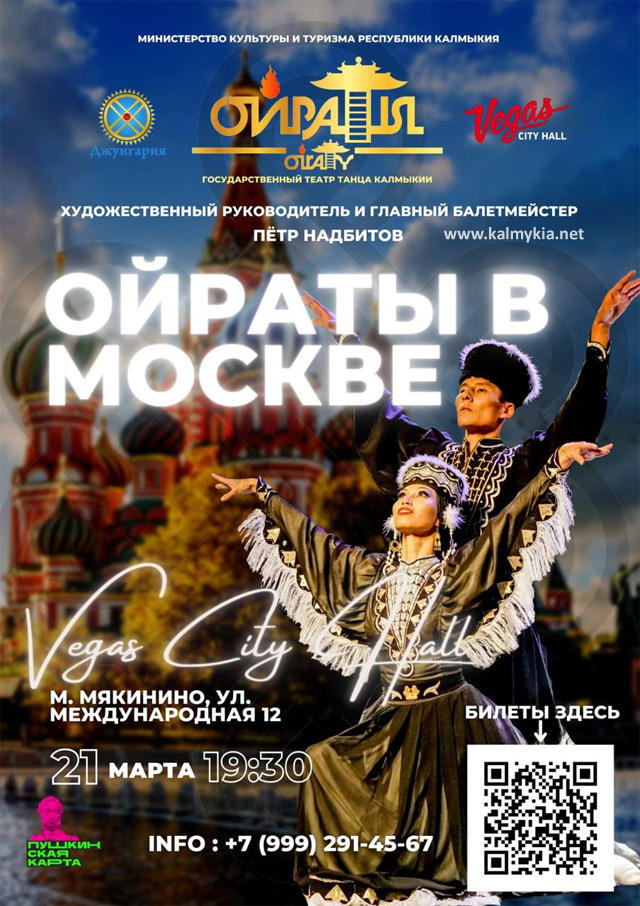 Concert "Oiraty in Moscow!"
On March 21, the State Dance Theatre of Kalmykia "Oiraty" under the direction of the artistic director and founder Peter Timofeyevich Nadbitov will perform on the Vegas City Hall stage, as reported by the head of the cultural department of the tourist portal of Kalmykia.
Talented Kalmykian hero Peter Nadbitov has prepared for you a great concert program "Oirats in Moscow," which gathered some of the best musical and choreographic productions.
With great pleasure and pride the guests will share the beauty and versatility of Kalmyk national culture!
The theatrical and choreographic group also includes a musical orchestra, which plays both classical and national Kalmyk instruments.
Welcome!
The concert begins at 19:30 Moscow time.