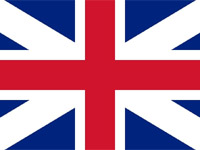 From Elista sent a group of schoolchildren from 12 to 17 years for language courses in the United Kingdom in Stratford-upon-Avon (Warwickshire, England), near Birmingham. Group all the time, accompanied by the curator – English teacher Elista schools with the teaching experience more than 20 years, reports International Information Centre of Kalmykia. You can join to the group in Moscow or Elista.
Stratford-upon-Avon is a popular tourist destination owing to its status as birthplace of the playwright and poet William Shakespeare, receiving about 3 million visitors a year from all over the world. The Royal Shakespeare Company resides in Stratford's Royal Shakespeare Theatre, one of Britain's most important cultural venues. (Wikipedia about Stratford-upon-Avon)
Only a few places in the group. Schoolchildren who arrived on the program, will stay in the selected host family in a twin room.
The group leaves from Elista to Moscow by bus and 4 August flight from Moscow to the UK. The return flight on August 11.
The deadline for when you want to submit all the documents on July 10, as July 11 documents will be transferred to the consulate for a visa.
The cost of the trip (~1940 american dollars):
57,000 Russian rubles.
+ Visa to United Kingdom 4300 Russian rubles.
The price includes:
Flight;
Transfer to the UK: the airport and back;
Residence in the family;
Education. 3:00 every day, in groups of 6-8 people, are distributed by the level of knowledge of the language and mixed with students from other countries;
2 excursions in Stredfort-upon-Avon + excursion to London for the whole day;
insurance;
3 meals a day;
Entertainment on the school grounds.
News from Republic of Kalmykia