Posts Tagged 'Alternative sources of energy'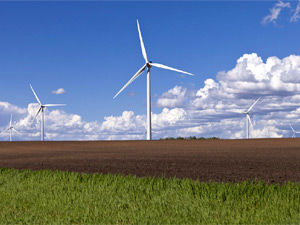 Alternative sources of energy: Green energy [ Ru ]
Agreement on cooperation and construction of wind power plants in Kalmykia was signed
Head of the Republic of Kalmykia Alexey Orlov Read the rest of this entry »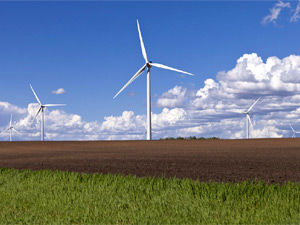 As part of the investment project of "Falcon Capital" for the construction vetroenergoparka in Kalmykia Elista arrived in the company's specialists "F&H Elektrotechnik GmbH" (Hannover, Germany), the press service of the company "KalmEnergokom".
German specialists Ralph Hoppmann and Rainer Brust will hold a start-up operations at the two built windmills (wind turbines) in the village of Sandy Priyutnensky region of Kalmykia.
Will be made a full cycle – checking and adjustment of the engine and blades, oil changes and Some parts, tuning, and computer cooling systems, the test performance of two wind turbines wind turbines at full power. Final commissioning of wind turbines will result in complete readiness for the generation of "green" electricity. Read the rest of this entry »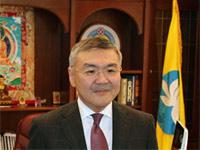 September 27 President of Kalmykia, Alexey Orlov, held a meeting with the Minister of Housing and Energy of the Republic of Kalmykia Nelly Tkacheva and representatives of "The Dominant-Energy": Director General Vadim Peregudov, assistant vice-president Paul Frolov, and Director of the company in the Southern Federal District Nugzar Mdinaradze. Read the rest of this entry »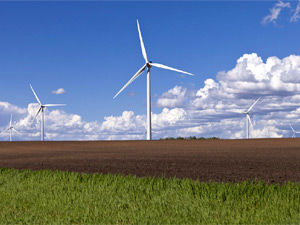 The Russian republic of Kalmykia and the Czech company Falcon Capital plan to build three wind farms in the republic at a total cost of over 150 million Euro, Kalmykia Economics Minister Vladimir Sengleev told journalists in Elista.
He said Kalmykia President Kirsan Ilyumzhinov and Falcon Capital CEO Jozef Cimbora signed an agreement of intent in Prague last Friday to implement an investment project to produce electricity in Kalmykia at wind plants with a total capacity of 150 megawatts. Read the rest of this entry »