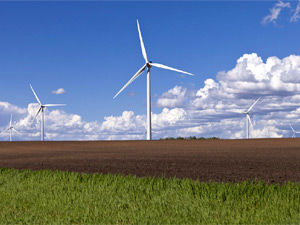 As part of the investment project of "Falcon Capital" for the construction vetroenergoparka in Kalmykia Elista arrived in the company's specialists "F&H Elektrotechnik GmbH" (Hannover, Germany), the press service of the company "KalmEnergokom".
German specialists Ralph Hoppmann and Rainer Brust will hold a start-up operations at the two built windmills (wind turbines) in the village of Sandy Priyutnensky region of Kalmykia.
Will be made a full cycle – checking and adjustment of the engine and blades, oil changes and Some parts, tuning, and computer cooling systems, the test performance of two wind turbines wind turbines at full power. Final commissioning of wind turbines will result in complete readiness for the generation of "green" electricity.
According to the company's management "Falcon Capital," after completion of construction of 11 wind turbines, develop a "green" energy from the first two wind turbines, as agreed with the leadership of the Republic of Kalmykia, will be sent free of agricultural holdings "Marble Meat Kalmykia." Shipments will be about 12 million kilowatts/hour per year.
Recall that the result of an investment project of JSC "Falcon Capital" will be wind farm in the village of Sandy 100 (SEM) with a total capacity of 300 megawatts. Develop a "green" energy will be distributed as follows: 33 MW will be served by Elista, 150 MW – the Republic, the reserve capacity of 50 MW. The rest of the electricity will be sold on the wholesale market, unless in Kalmykia will not appear large industrial customers.
Elista, Kalmykia