Posts Tagged 'Azerbaydzhan'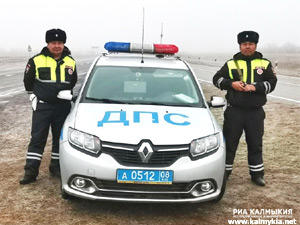 Diabetic stroke and salvation! Police officers rescued the driver at nignt.
Employees of the State traffic inspectorate of the Ministry of Internal Affairs, junior police lieutenant Savkan Chumbaev and police lieutenant Svyatoslav Kuskeev, Read the rest of this entry »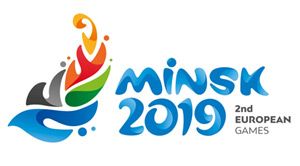 About the Games
European Games 2019
From June 21 to June 30, 2019, the Republic of Belarus will become a host of the 2nd European Games – international multi-sport competitions among athletes of the European continent, which are held every four years under the direction of the European Olympic Committees. Read the rest of this entry »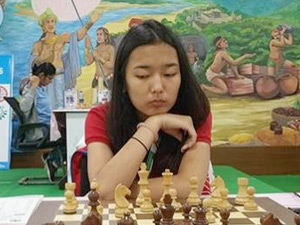 News from World Chess Championship [ Ru ]: The sportswoman of the Republic of Kalmykia, won a bronze medal at the World Chess Championship among juniors. It was reporting by head of Sports Department.
Sportswoman of Kalmykia Dordzhieva Dinara was third on the basis of chess Junior World Championship (U 20), which Read the rest of this entry »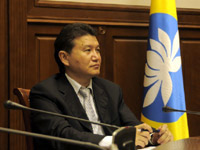 Yesterday the 1st President of the Republic of Kalmykia, FIDE President Kirsan Ilyumzhinov visited Azerbaijan on a working visit, where in Baku he met with H.E. Ilham Aliyev, president of the Republic of Azerbaijan. During the meeting, the issues of chess development, in particular the realisation of the Azerbaijan government programme for chess development in 2009-2014, were discussed.
Mr. Kirsan Ilyumzhinov stated that this programme is a good model of the proper government attitude to chess development for other countries. Read the rest of this entry »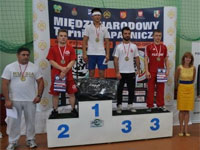 Wrestler from Kalmykia Mingiyan Semenov defeated on the Olympic Games in London 2012.
In first struggle young kalmyk russian wrestler Mingiyan Semenov meets with wrestler Rovshan Bayramov (Azerbaydzhan). Read the rest of this entry »