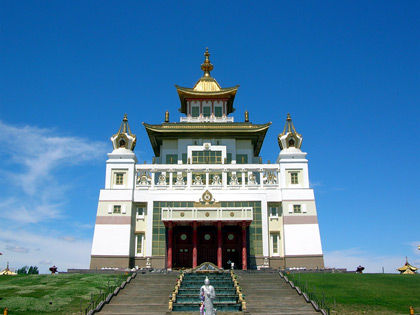 The Chinese delegation is headed by the Director of the Institute of Contemporary China Tibetology Research Center in Beijing, Mr. Lien Syanminem visited the Republic of Kalmykia.
At the request of guests Kalmykia delegation arrived in order to exchange views with their Russian counterparts on the Tibet issue, and religious affairs, and to promote Read the rest of this entry »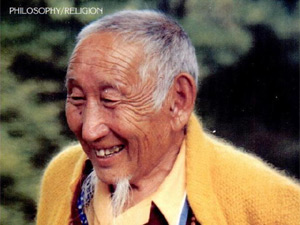 Ngawang Wangyal [ De ]
(Wylie: Ngag-dbang Dbang-rgyal) (c. 1901-1983), popularly known as "Geshe Wangyal," was a Buddhist priest and scholar of Kalmyk origin who was born in the Astrakhan province in southeast Russia sometime in 1901. Read the rest of this entry »
Celebrating a birthday, enlightenment and passing away of the Buddha Sakyamuni parinirvana in Elista, resulted in an unforgettable celebration in honor of the three signs of Teachers. His magnificently celebrated in many Buddhist countries. Since 2000, this holiday is officially included in the calendar of UNESCO.
Congratulated the residents and visitors with a bright celebration of Kalmykia Republic of Kalmykia President Kirsan Ilyumzhinov. Key in his speech became a phrase: "We pray that His Holiness the XIV Dalai Lama arrived in Elista in September after the Beijing Olympics." Among the VIP-persons present at the ritual service, was a famous traveler Fyodor Konyukhov. Making the circuit around statues of the Buddha, he made three bows are Buddhist. Now he will have a hard task – to walk in the footsteps Oirats from China to Russia. Read the rest of this entry »