Posts Tagged 'First visit to Kalmykia'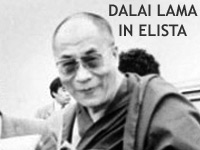 His Holiness the XIV Dalai Lama's visit in the summer of 1991 became a marvelous in the life of the steppe republic.
The Bodhisattva of Compassion Dalai Lama stepped on the Kalmyk land for the first time during centuries-old history of Oirat-Kalmyks. Extremely deep love, joy, kindless towards the Teacher expressed by our reserved people was felt every where. Read the rest of this entry »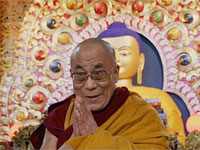 Ten thousands of believers in Buddha, Dharma and Sangha came from all parts of Russia and Kalmykia to Elista in 1991 to receive the Teaching and Blessing of Dalai Lama XIV, the incarnation of bodhisattva Avalokiteshvara.
Dalai Lama said "It is necessary to revive the traditional faith of the ancestors, to rebuild the temples, stupas of enlightenment and suburgans but above all it is important to build the temple in one's soul". Read the rest of this entry »