Posts Tagged 'Golden beaches'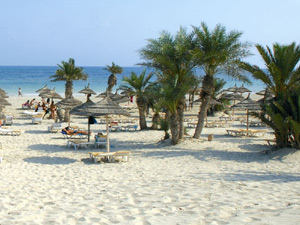 Tunisia, officially the Republic of Tunisia, is the northernmost country in Africa.
Tunisia is a part of the Maghreb region of North Africa, and is bordered by Algeria to the west and southwest, Libya to the southeast, and the Mediterranean Sea to the north and east, covering 163,610 km2 (63,170 sq mi), with a population of 11 million. Read the rest of this entry »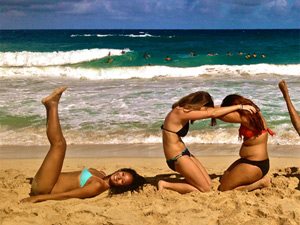 Hawaii is a U.S. state located in the Pacific Ocean approximately 2,000 mi (3,200 km) from the U.S. mainland.
It is the only state outside North America, the only island state, and the only state in the tropics. Hawaii is also one of a few U.S. states to have once been an independent nation. Read the rest of this entry »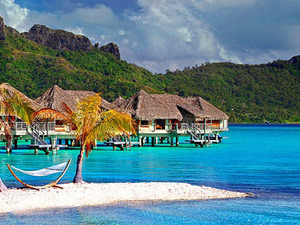 Bora Bora, French Polynesia
Bora Bora is one of the Leeward Islands of the Society Islands archipelago in French Polynesia in the Pacific Ocean, located 241 km northwest of Tahiti.
Read the rest of this entry »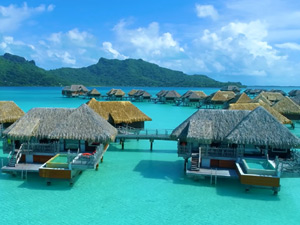 Maldives Islands
Exotic islands
Maldives, officially the Republic of Maldives, is a small archipelagic state in South Asia, situated in the Arabian Sea of the Indian Ocean.
It lies southwest of Sri Lanka and India, about 700 kilometres (430 mi) from the Asian continent's mainland. The chain of 26 atolls stretches from Ihavandhippolhu Atoll in the north to Addu Atoll in the south (across the Equator). Read the rest of this entry »