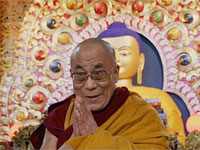 December 11 in the Czech capital will come Tibetan spiritual leader the Dalai Lama.
This was the employee of the agency Mediafax the NGO Forum 2000 Philip Shebeko.
The Prague Congress Centre of the Dalai Lama will give a lecture on "The search for happiness in an uncertain world» (Hledání štěstí v nejistém světě), as well as take part in a roundtable organized by the Faculty of Philosophy at Charles University and on the problems of democracy and human rights in South East Asian countries. Read the rest of this entry »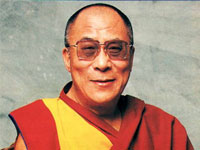 Prague, Czech Republic, 1 December 2008 – His Holiness the Dalai Lama arrived in Prague, the capital of Czech Republic on November 29 morning from Frankfurt by a private plane. His Holiness is in Prague at the invitation of former President Vaclav Havel and Forum2000 from 29 November to 1 December 2008.
His Holiness was received at the airport by the Indian Embassy's First Secretary and Mr. Olda Cerny Executive Director of Forum2000. On arrival at the hotel, His Holiness was welcomed by the members of the Tibetan Community.
While speaking to the Czech TV, His Holiness spoke about his long association with Czech Republic and especially with President Havel. His Holiness also spoke about the present dialogue with China. This is His Holiness' seventh visit to Czech Republic. Read the rest of this entry »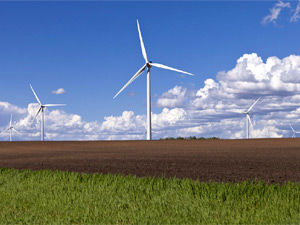 The Russian republic of Kalmykia and the Czech company Falcon Capital plan to build three wind farms in the republic at a total cost of over 150 million Euro, Kalmykia Economics Minister Vladimir Sengleev told journalists in Elista.
He said Kalmykia President Kirsan Ilyumzhinov and Falcon Capital CEO Jozef Cimbora signed an agreement of intent in Prague last Friday to implement an investment project to produce electricity in Kalmykia at wind plants with a total capacity of 150 megawatts. Read the rest of this entry »