Posts Tagged 'United Kingdom'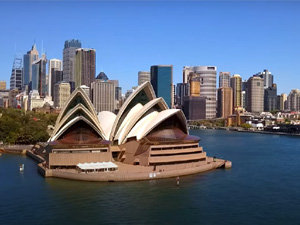 Australia
A state in the Southern Hemisphere, occupying the mainland of the same name, the island of Tasmania and several other islands in the Indian and Pacific Oceans.
Australia has a population of 25,180,200 (31 December 2018), most of whom live in cities on the east coast. Read the rest of this entry »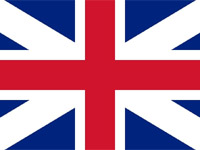 From Elista sent a group of schoolchildren from 12 to 17 years for language courses in the United Kingdom in Stratford-upon-Avon (Warwickshire, England), near Birmingham. Group all the time, accompanied by the curator – English teacher Elista schools with the teaching experience more than 20 years, reports International Information Centre of Kalmykia. You can join to the group in Moscow or Elista.
Stratford-upon-Avon is a popular tourist destination owing to its status as birthplace of the playwright and poet William Shakespeare, receiving about 3 million visitors a year from all over the world. The Royal Shakespeare Company resides in Stratford's Royal Shakespeare Theatre, one of Britain's most important cultural venues. (Wikipedia about Stratford-upon-Avon)
Only a few places in the group. Schoolchildren who arrived Read the rest of this entry »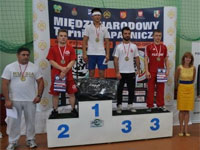 Wrestler from Kalmykia Mingiyan Semenov defeated on the Olympic Games in London 2012.
In first struggle young kalmyk russian wrestler Mingiyan Semenov meets with wrestler Rovshan Bayramov (Azerbaydzhan). Read the rest of this entry »
3 competitors from Kalmykia (Russia) participated in the Olympiad in London: Mingiyan Semenov (greco-roman wrestling), Alina Makarenko (gymnastics) and Lyudmila Bodnieva (handball). Read the rest of this entry »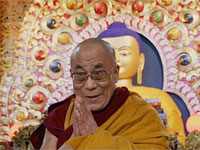 His Holiness the Dalai Lama XIV, the incarnation of bodhisattva Avalokiteshvara, will visit the UK (United Kingdom) from 15 to 23 June, 2012. The Nobel Peace Prize Laureate's nine day visit will take in the cities of Manchester, London, Edinburgh, Dundee and Inverness.
The key themes throughout the visit will be the promotion of His Holiness the Dalai Lama's message of non-violence, compassion and universal responsibility. Read the rest of this entry »
13th meeting of the Goose Specialist Group
From Thursday 24 March to Tuesday 29 March 2011 the 13th meeting of the Goose Specialist Group of the IUCN-SSC was held in conjunction with the 4th meeting of the Russian Goose, Swan and Duck Study Group (GSDSG) of northern Eurasia in Elista, Kalmykia (Russian Federation).