Dear Brothers and Sisters!
May 23-25.
Come support our two soccer teams "Djangar" and "Lotus" in the brisk fresh spring air.
The All Mongolian Championships is highly competitive so you will see some very physical action and high-powered shooting.
Invite your families, your friends, your neighbors, anyone who enjoys a good soccer games to attend this tournament! Read the rest of this entry »
A Festival of Kalmykian Tea Dzhomba
On the 19th of May a Kalmykian ceremony takes place in the "Uralan" stadium. Night clubs, concert halls, singing and dancing performances.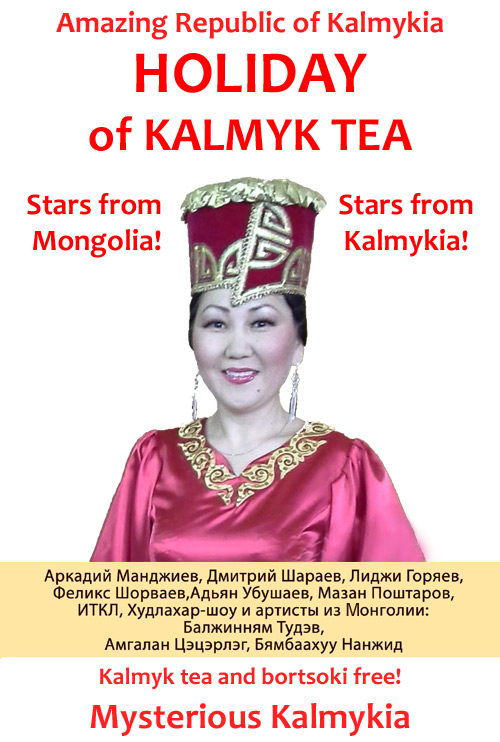 Read the rest of this entry »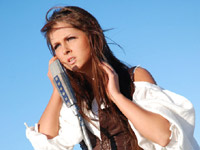 [ Ru ] Nyusha's concert in Elista, capital of Kalmykia.
In the concert involved:
Popular kalmyk stars Elistina Burvyashova, Nogan Mandzhieva and Mergen Kim.
Stadium 'Uralan'.
August, 3. 2012. 18.00.
Welcome to Nyusha's concert! Read the rest of this entry »
May 4, in Elista will fight Batu Hasikov vs Warren Stevelmans.
Fights Nights in Elista, capital of Kalmykia Republic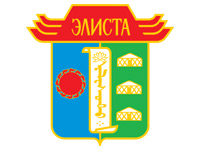 In the city of Elista, the capital of the Republic of Kalmykia, will held a charity event, "Build a temple in his heart".
In the charity action at the stadium "Uralan" will held a charity concert of the famous Russian singer Alexander Rosenbaum.
Collection of funds from the charity concert of Alexander Rosenbaum will focus on the construction of a Buddhist temple Read the rest of this entry »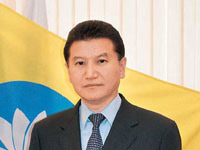 BBC News
Mr Ilyumzhinov: Not ruling out independence
By regional analyst Malcolm Haslett:
The colourful leader of the small, mainly Buddhist republic of Kalmykia in southern Russia, Kirsan Ilyumzhinov, has threatened to sever financial ties with Russia because he has not received any federal funds for months. Read the rest of this entry »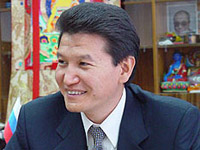 Sport
December 17, 1996 at a press conference in Elista, President of Kalmykia Kirsan Ilyumzhinov said that next year intends to bring in the big league football club "Uralan".
To this end, President of Kalmykia Kirsan Ilyumzhinov intends to buy Diego Maradona. Read the rest of this entry »