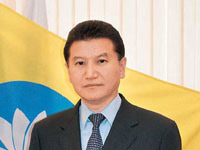 BBC News
Mr Ilyumzhinov: Not ruling out independence
By regional analyst Malcolm Haslett:
The colourful leader of the small, mainly Buddhist republic of Kalmykia in southern Russia, Kirsan Ilyumzhinov, has threatened to sever financial ties with Russia because he has not received any federal funds for months.
Mr Ilyumzhinov, a multi-millionaire who has been dogged by more than his fair share of controversy, made it clear he was not just about to declare unilateral independence.
But neither did he rule it out in the future.
His immediate intention, he said in an interview on Russian television's ORT channel, was to take Kalmykia's budget outside that of the federal government.
He implied this would not change very much, since Kalmykia was receiving nothing from Moscow in any case.
In a sense that is true.
Quite a number of regions within Russia have, through necessity, taken more and more control over their own financial affairs since August, when the national economy was plunged into crisis.
But Mr Ilyumzhinov's declaration is the clearest defiance yet of the central authorities.
And the Kalmyk president's strange and controversial background has raised some further questions about his motives.
Twin passions: Chess and football
Mr Ilymzhinov was a flamboyant but relatively unknown local financier before winning the Kalmyk presidency in the 1993 election with an overwhelming 65% majority against two opponents.
At the time he was only 31 years old and had become rich by playing the markets in the newly capitalist Russia.
He was an outspoken supporter of President Boris Yeltsin. And his enthusiasm for chess allowed him to gain election as president of the International Chess Federation (FIDE).
Mr Ilyumzhinov is undoubtedly popular with many locals. His patronage has taken the local soccer team, Uralan Elista, into the top half of the Russian premier division – despite the city's small population.
The team even at one stage talked of signing the famous Argentinian player Maradona.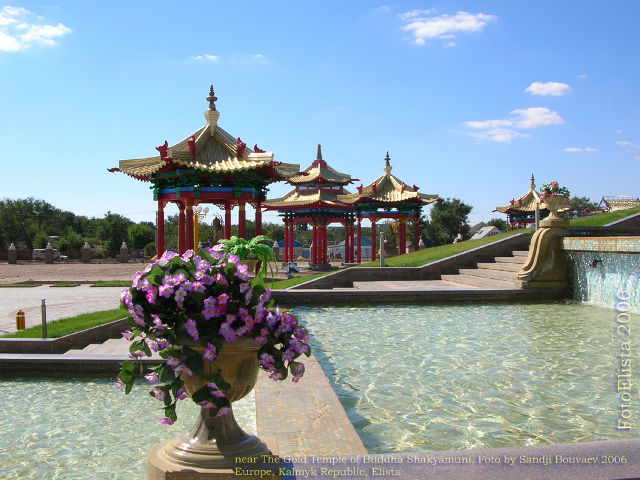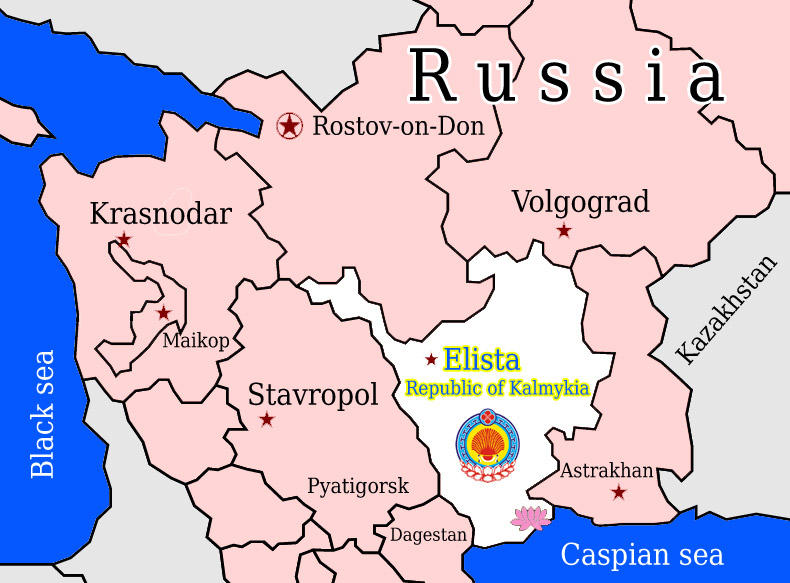 Elista, Republic of Kalmykia