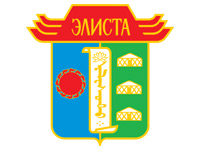 In the city of Elista, the capital of the Republic of Kalmykia, will held a charity event, "Build a temple in his heart".
In the charity action at the stadium "Uralan" will held a charity concert of the famous Russian singer Alexander Rosenbaum.
Collection of funds from the charity concert of Alexander Rosenbaum will focus on the construction of a Buddhist temple complex, reports the press service of the President of the Republic of Kalmykia.
Also planned a charity TV and radio marathon and concert of art masters of Kalmykia.
As previously reported, in the center of Elista is being built of a Buddhist temple, the place of construction of which was consecrated by the Dalai Lama XIV during his visit to Kalmykia in late November 2004.
Welcome to Elista!
Welcome to Kalmykia!
2 Responses to "Charity concert of the famous singer Alexander Rosenbaum"