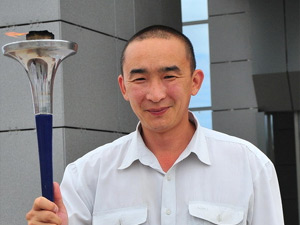 November 12-16
Lectures in Russia about Dzungaria and Oirats
Lectures of the famous historian and writer, candidate of historical sciences Arltan Baskhaev.
Lecture Topics:
November 12 "Oirats in the State of Hulaguids"
November 13 "1449. Battle of the Tumu. Victory, which turned into defeat" (Tumu Crisis)
November 14 "Dzungaria is not a successful country. Khanate, which was not a khanate."
November 15 Oirats in Tibet.
November 16 "Kalmyk mentality. Pros and cons" (lecture-conversation).
Address:
Russia, Moscow, Poklonnaya street, 12, block 2.
Registration
Permanent Mission of the Republic of Kalmykia under the President of the Russian Federation