Posts Tagged 'Agreement of cooperation'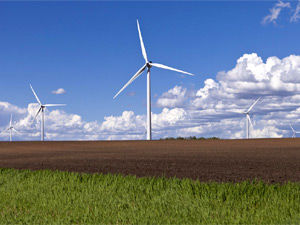 Alternative sources of energy: Green energy [ Ru ]
Agreement on cooperation and construction of wind power plants in Kalmykia was signed
Head of the Republic of Kalmykia Alexey Orlov Read the rest of this entry »
Tags:
Agreement of cooperation
,
Alexander Chuvaev
,
Alexey Orlov
,
Alternative sources of energy
,
construction
,
FIDE
,
Green energy
,
Kalmykia
,
wind power plants
,
wind turbines
,
Wind-energy
,
windmills
Yesterday the 1st President of the Republic of Kalmykia, FIDE President Kirsan Ilyumzhinov visited Azerbaijan on a working visit, where in Baku he met with H.E. Ilham Aliyev, president of the Republic of Azerbaijan. During the meeting, the issues of chess development, in particular the realisation of the Azerbaijan government programme for chess development in 2009-2014, were discussed.
Mr. Kirsan Ilyumzhinov stated that this programme is a good model of the proper government attitude to chess development for other countries. Read the rest of this entry »
Tags:
Agreement of cooperation
,
Azerbaydzhan
,
Baku
,
chess
,
Chess in schools
,
Elman Rustamov
,
FIDE
,
FIDE Congress
,
Ilham Aliyev
,
Kirsan Ilyumzhinov
,
President of FIDE
,
Winter Olympics
,
World Chess Olympiad