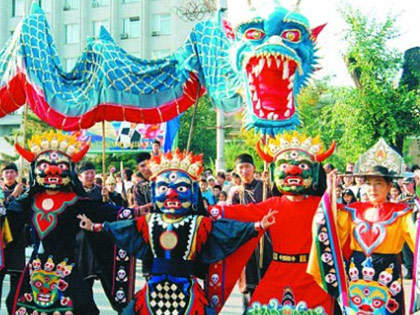 Photo exhibition
Photo exhibition "The hidden Republic – Pictures from Kalmykia" was opened in Denmark. Kasper Boye told about Kalmykia.
Kalmykia is Europe's only Buddhist nation. It is located on the North Caucasus – with almost equidistant to the Black Sea in the west, the Caspian Sea in the east, Volgograd (formerly Stalingrad) in the north and the conflict-ravaged Chechnya in the south.
Kalmykia is a republic in the Russian Federation. They have their own parliament, but the political leader appointed from Moscow.
Ethnic kalmyks up more than half of the population (the rest are Russians, kasakher, etc..). They are descendants of the Mongol tribe Oirat that early in the 1600s crossed the Urals to ravage and rule on the Caucasian plains. Tribe made a pact with Peter the Great, who offered them freedom – and guns – on the use of their Mongol steel and horses in the defense of southern borders of Russian Empire. Read the rest of this entry »
Holiday on the Black sea. Welcome to trip on the seaside of Black sea (Russia): Sochi, Gelendzhik, Tuapse, Dzhubga.
Vacation on the beach with Read the rest of this entry »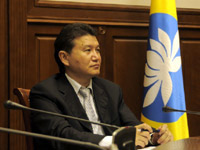 The President of the World Chess Federation and ex-president of Russia's Republic of Kalmykia, Kirsan Ilyumzhinov has bought a 52.5% stake in Bulgaria's largest fuel company Petrol Holding.
Swiss-based Credit Mediterranee owned by Kirsan Ilyumzhinov bought the 47.5% stake owned by Denis Ershov and the 5% stake owned by Alexander Melnik, Vedomosti Daily reports. Ilyumzhinov plans to buy 100% of Petrol and is currently engaged in negotiations with another shareholder Mitko Sabev, who holds a 47.5% stake.
The cost of the deal has Read the rest of this entry »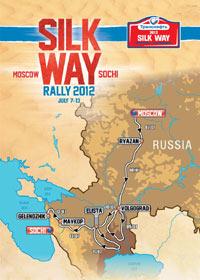 Silk Way Rally 2012 Route
7-13 July
Moscow – Ryazan
Ryazan – Volgograd
Volgograd – Volgograd
Volgograd – Elista
Elista – Elista
Elista – Maykop
Maykop – Gelendzhik
Total 3823 km. Read the rest of this entry »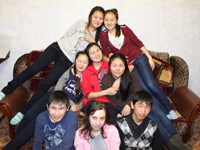 Kalmykia: "Best Children's Team" [ Fr ]
The Ingilyan studio from the village of Ketchener in the Republic of Kalmykia (south of Russia) won the "Best Children's Team" nomination for the work aimed at cultural upbringing and perfect performing skills.
Young soloists from the Ingilyan (which means friendship) are popular not only in Kalmykia but also in many Russian regions and abroad. The studio for children aged 7-15 was founded more than 10 years ago. Read the rest of this entry »