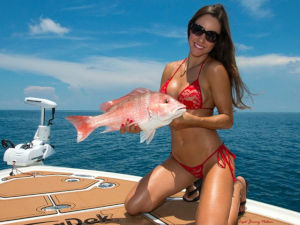 Krasnodar, Russia. The celebration of the 229th anniversary of the Kuban capital will be held on Sunday, September 25. Just a week ago, the mayor's office announced a show of drones and fireworks for City Day, but today announced that neither one nor the other in Krasnodar will not. Read the rest of this entry »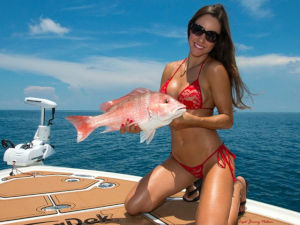 In the Republic of Kalmykia, border guards, police and FSB officers seized more than 4 tons of carp without documents. The fish was intended for delivery to North Ossetia-Alania. Read the rest of this entry »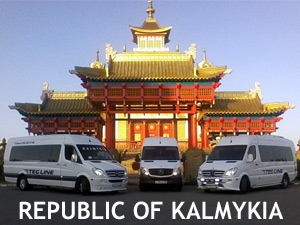 Krasnodar-Elista
Bus from Krasnodar to Elista, the capital of Republic of Kalmykia.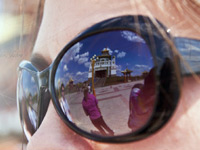 Macroeconomic environment in 2012 deteriorated again – to slow down the dynamics of investment and economic growth in general, increased interest rates on loans to business, not increased certainty in the international markets. Against this background, found in the south of Russia figure memorable bright business initiatives, it was not easy.
However, in our opinion, such a figure appeared, Kirsan Ilyumzhinov, who reasserted itself as over-ambitious entrepreneur, able to solve problems, is still unaffordable for the South. Read the rest of this entry »
Fly from Istanbul to Krasnodar with Pegasus and go to Elista, buddhist capital of Europe.
Istanbul-Krasnodar-Istanbul 100 euro Read the rest of this entry »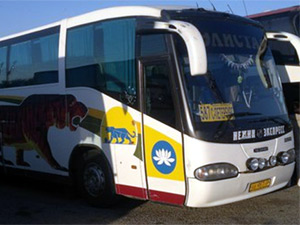 Bus to Kalmykia
Bus from Moscow to Elista (everyday): 24 EUR
Trans Tour (Moscow – Elista)
Read the rest of this entry »
A working meeting was held today in Moscow between Caspian Pipeline Consortium Management and the delegation of the Republic of Kalmykia Government headed by its Chairman – Oleg Kichikov. Matters pertaining to the cooperation between the Republic and the Company in anticipation of the implementation of the Project to expand CPC pipeline system capacities. Read the rest of this entry »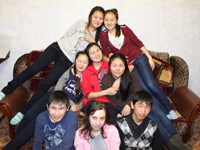 Kalmykia: "Best Children's Team" [ Fr ]
The Ingilyan studio from the village of Ketchener in the Republic of Kalmykia (south of Russia) won the "Best Children's Team" nomination for the work aimed at cultural upbringing and perfect performing skills.
Young soloists from the Ingilyan (which means friendship) are popular not only in Kalmykia but also in many Russian regions and abroad. The studio for children aged 7-15 was founded more than 10 years ago. Read the rest of this entry »
Celebrating a birthday, enlightenment and passing away of the Buddha Sakyamuni parinirvana in Elista, resulted in an unforgettable celebration in honor of the three signs of Teachers. His magnificently celebrated in many Buddhist countries. Since 2000, this holiday is officially included in the calendar of UNESCO.
Congratulated the residents and visitors with a bright celebration of Kalmykia Republic of Kalmykia President Kirsan Ilyumzhinov. Key in his speech became a phrase: "We pray that His Holiness the XIV Dalai Lama arrived in Elista in September after the Beijing Olympics." Among the VIP-persons present at the ritual service, was a famous traveler Fyodor Konyukhov. Making the circuit around statues of the Buddha, he made three bows are Buddhist. Now he will have a hard task – to walk in the footsteps Oirats from China to Russia. Read the rest of this entry »
First casino was opened in Elista, the capital of Republic of Kalmykia.
Casino was opened for rich man from Elista, Volgograd, Rostov-on-Don, Krasnodar, Moscow and Saint Petersburg. Read the rest of this entry »