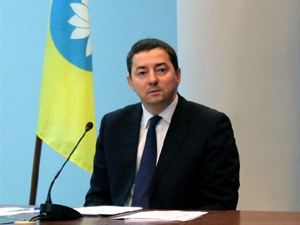 [ Ru ] The Prime Minister of Republic of Kalmykia Igor Zotov congratulated the compatriots with the holiday Day of National Unity.
Dear compatriots!
This holiday symbolizes the idea of ​​a national civil concord.
I congratulate you on with the National Unity Day!
I wish you happiness, kindness, peace and success in all your endeavors!
Igor Zotov, Prime Minister of Republic of Kalmykia
Elista, Republic of Kalmykia