[ Ru ] May 23 in Elista city was held the seventh session of the People's Hural (Parliament) of the Republic of Kalmykia.
Before the meeting, according to tradition, the Members of Parliament congratulated his colleague Danara Shalhanova happy birthday, handed flowers, expressed their congratulations and wishes.
In the second reading was considered the draft law of the Republic of Kalmykia "On Amendments to the Law of the Republic of Kalmykia "On regulation of land relations in the Republic of Kalmykia".
The Members of Parliament of Republic of Kalmykia discussed the prospects of the development and use of fuel and energy complex of the Republic of Kalmykia. Minister of Natural Resources and Environmental Protection Nikolai Ochirov noted that the Republic in 2013 produced 168.218 thousand tons of oil. The volume of natural gas amounted to 48.8 million cubic meters Number of workers in the oil and gas sector has reached 1,500.
Speaker – Finance Minister Nadezhda Glushkina noted that during the reporting period the revenue part of the national budget executed by 95.5 percent.
Summed up the speech Head of Kalmykia Alexey Orlov, noting that last year was difficult for the national budget.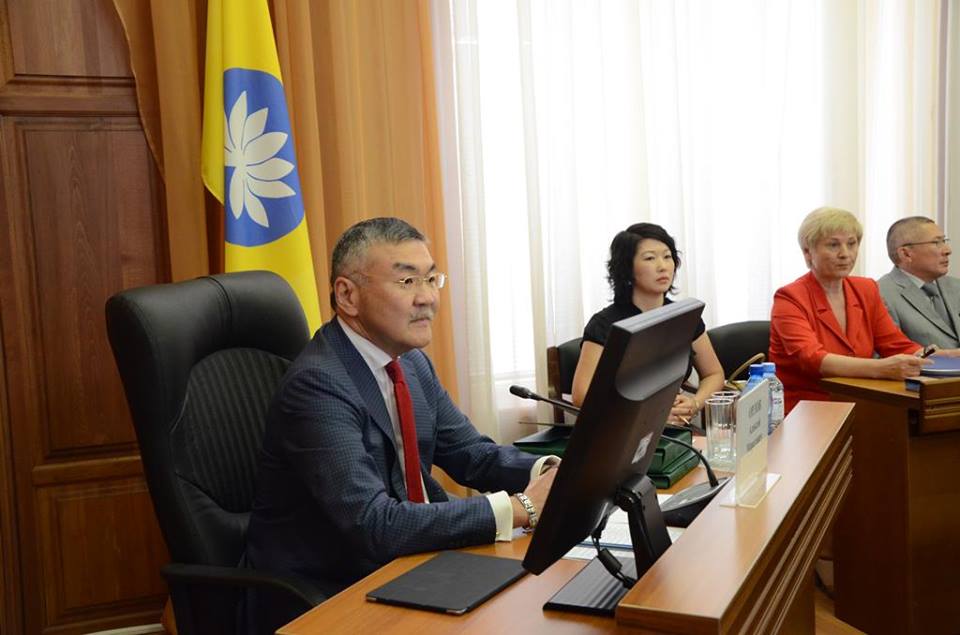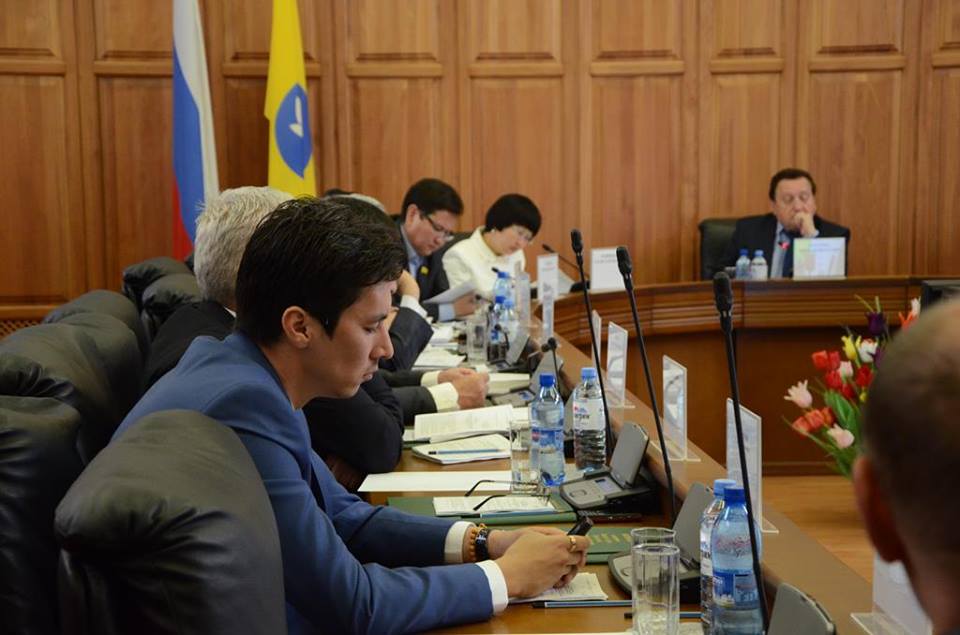 Elista, Republic of Kalmykia