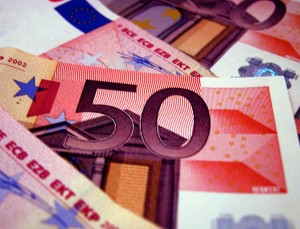 The Financial Times: Watchdog says users were "induced" into sharing information with parent company
Italy's antitrust authorities have fined WhatsApp €3m for "inducing" users of the messaging service to share its data with Facebook, its parent company.
In a ruling on Friday, the Italian competition watchdog said WhatsApp had led its users to believe they would not be able to continue with the service unless they agreed to give their personal information to Facebook. The regulator launched an investigation into the issue last year.
It said that an "excessive emphasis" had been put on the need to agree to new terms and conditions, which included consent to share data with Facebook as part of an in-app upgrade.
The fine was lower than the maximum €5m penalty that could have been levied against WhatsApp.
WhatsApp said it would continue to work with the authorities. "We're reviewing the decision, and we look forward to responding to officials", it said.
The decision by the Italian regulator follows the example set by German authorities, which banned Facebook from collecting information on its 35m WhatsApp users in the country after it was found to have breached data protection laws.
The US company was also told to delete all data that had been taken from the messaging service. Facebook said it would appeal against both decisions.
There is also a wider investigation by the European Commission into pledges made by Facebook after it paid $19bn to acquire the messaging platform in 2014.
European regulators charged Facebook with making inaccurate claims during the regulatory approval process when it was argued that user information could not be automatically shared between the two customer bases.
The social network then started linking WhatsApp numbers with Facebook profiles, which triggered complaints about data privacy as well as the European investigation. The commission ruled out reversing its decision to approve the takeover, however.
The Italian regulator also investigated what it deemed to be the "alleged unfair nature of some contractual clauses included in WhatsApp Messenger's Terms of Use" as part of its investigation.
Those included WhatsApp's right to switch off the service at any moment and for any reason without granting the same right to the consumer, and that disputes should be governed by the law of the state of California.