Posts Tagged 'Country of tulips'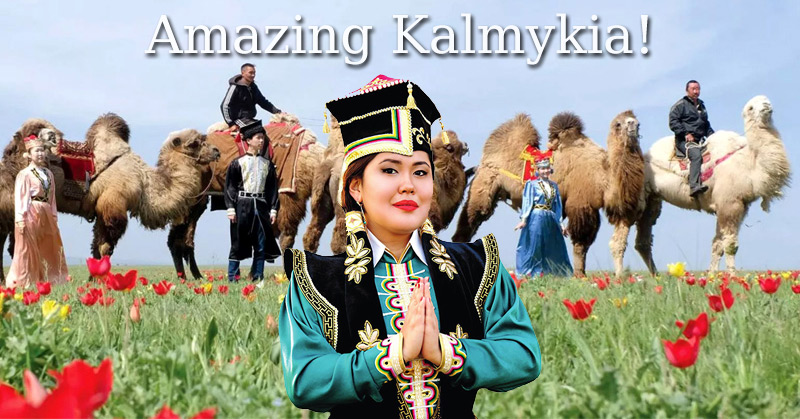 A briefing was held in Elista, where participants talked about the Tulip Festival in the Yashkul district of blessed Kalmykia. The speakers were the organizers Bata Erdni-Garyaev, Galina Shorvaeva, Vitaly Buvaev, Nina Adzhadykova, Anastasia Solyanaya and Bakur Zurgadaev. Read the rest of this entry »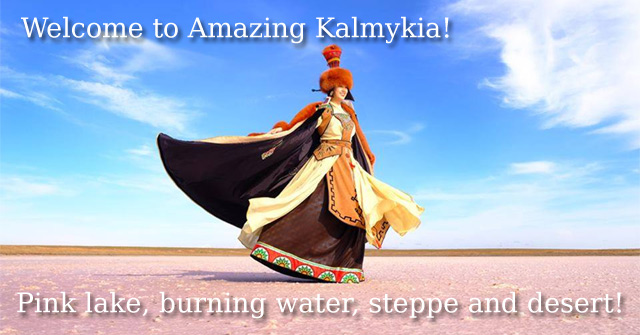 In the South, in Kalmykia, they studied how tourism affects the country's economy.
Experts liked the results of the impact on the economy. According to the data, prepared by the Tourism Development Agency of the Republic of Kalmykia, Read the rest of this entry »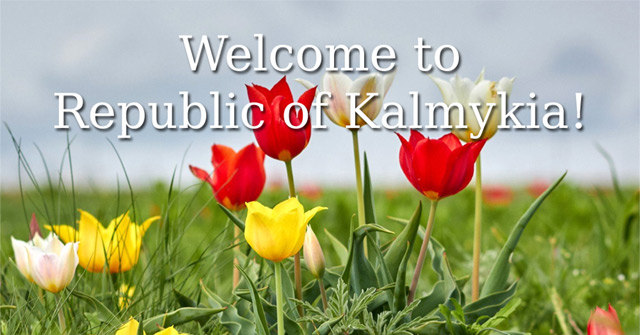 Vacation in Europe: The Tulip Festival is celebrated for a whole month
Celebration dates: April 2 – May 2
Territory of Great Nomads
On April 16 Tulip Festival will take place in Priyutnensky district of Kalmykia, reported Ministry of Culture and Tourism of the Republic of Kalmykia.
Other events, places and locations: Read the rest of this entry »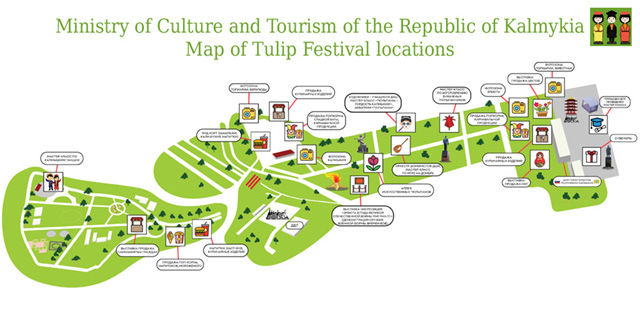 Map of Tulip Festival locations
A map of the Tulip Festival locations has been prepared in Elista, the Ministry of Culture and Tourism of the Republic of Kalmykia informs. Read the rest of this entry »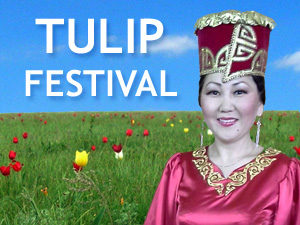 Tulip Festival program
Information for tourists and residents of Kalmykia
Celebration dates: April 2 – May 2
Tulip Festival is coming soon! Read the rest of this entry »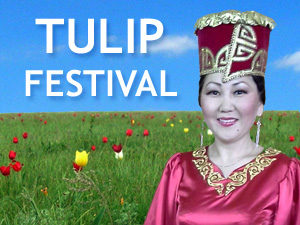 On 16 April in Moscow there was presentation of the country of tulips, Kalmykia, located near the Volga delta, near the Caspian Sea.
The uniqueness of the presentation is that the guests were foreign experts, students working and studying in Moscow. Read the rest of this entry »