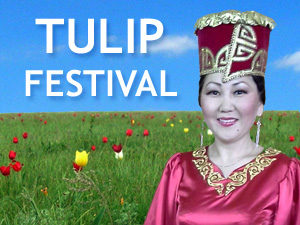 Tulip Festival program
Information for tourists and residents of Kalmykia
Celebration dates: April 2 – May 2
Tulip Festival is coming soon!
In Elista, the capital of the Republic of Kalmykia, the program of the 2021 International Tulip Festival was prepared in April.
Tulip Festival program:
In the Tselinny district of the mysterious Republic of Kalmykia, the following will be deployed:
Ethnographic khoton,
City of masters,
Art zone,
Food court for an introduction to the marvelous Oirat-Kalmyk cuisine,
Youth zone "Teegin Fest",
Sports zone
and much more…
Will take place:
Folklore holiday,
Gala Concert,
Competitions in national sports,
Exhibition-fair,
Master classes,
Horseback riding and giant camels of the Kalmyk Bactrian breed
Start and opening times
Start of work of thematic platforms: 12.00 Moscow time.