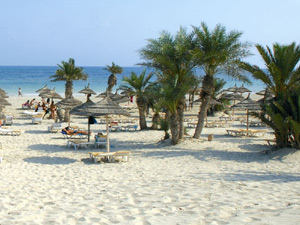 Tunisia, officially the Republic of Tunisia, is the northernmost country in Africa.
Tunisia is a part of the Maghreb region of North Africa, and is bordered by Algeria to the west and southwest, Libya to the southeast, and the Mediterranean Sea to the north and east, covering 163,610 km2 (63,170 sq mi), with a population of 11 million. Read the rest of this entry »
The Chessman Cometh [ En | Ru ]
An interview with globe-trotting chess promoter, former president, and freelance diplomat Kirsan Ilyumzhinov.
INTERVIEW BY JOSHUA E. KEATING. MAY 9, 2012
Kirsan Ilyumzhinov garners an awful lot of press for the president of the World Chess Federation. But he's not exactly your average chess buff. From 1993 to 2010, he was president of the Russian republic of Kalmykia and became known for his efforts to transform the remote Buddhist region into an international chess mecca as well as for his frank comments about an encounter with aliens he claims to have had in 1997. (He was also widely criticized for his autocratic rule over the impoverished republic.) Read the rest of this entry »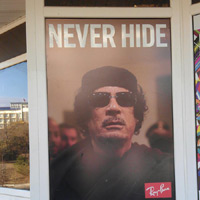 Puzzle Europe. The Kalmyk Ilyumzhinov mourns the death of his friend Colonel and trusts eldest son Mohammed, who he should run for office. And give good news to know exactly where he is hiding.
'I know where Gaddafi's son and I advised him to stand for election'.
This is the statement made in Izvestia last friend of the Colonel, Kirsan Ilyumzhinov, head of the World Chess Federation and former president of the Russian republic of Kalmykia. He was the last leader to meet Gaddafi during the war, the time mangiargli two horses and a king and to be filmed by the cameras of the Rais. Read the rest of this entry »
On Sunday, June 12, television Libya (Planet Earth) aired a meeting between President of the International Chess Federation (FIDE) Kirsan Ilyumzhinov and leader of Libya Muammar Gaddafi.
Libyan state television channel "Al-Jamahiriya" showed video footage on television, in which the first President of the Republic of Kalmykia Ilyumzhinov and Muammar Gaddafi are playing chess.
During the meeting the leader of Libya Muammar Gaddafi said Read the rest of this entry »