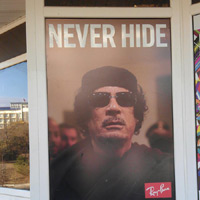 Puzzle Europe. The Kalmyk Ilyumzhinov mourns the death of his friend Colonel and trusts eldest son Mohammed, who he should run for office. And give good news to know exactly where he is hiding.
'I know where Gaddafi's son and I advised him to stand for election'.
This is the statement made in Izvestia last friend of the Colonel, Kirsan Ilyumzhinov, head of the World Chess Federation and former president of the Russian republic of Kalmykia. He was the last leader to meet Gaddafi during the war, the time mangiargli two horses and a king and to be filmed by the cameras of the Rais.
Latest images smiling former Libyan leader. Now that Muammar is dead, the Kalmyk Ilyumzhinov does not deny anything, unlike many of his colleagues: the Rais was a friend and a head of state who estimated. Mourns his death and his son Mohammed heard regularly by phone: "I'm his only support, "he says, "relies heavily on me".
If the eldest son of Gaddafi, fled to Algeria with his family in August, has no one else to rely on, it means that it is really in a bad way.
Kirsan Ilyumzhinov has dedicated his life to transform Kalmykia – the only Buddhist republic of the Russian Federation – in the realm of chess. He built a city dedicated to the champions of the sport and all the public funds invested in tourism chess.
Gone are the world championships of 2006, no one remembered him. At least until – in 2010 – has not released a television interview to tell that he was abducted by aliens: "I landed on my balcony in 1997, I saw a semi-transparent tube from which they emerged beings similar to humans. Wore a yellow spacesuit did wear too. They took me around to show me that UFOs exist". In response to these statements, a Duma deputy presented a question to Dmitry Medvedev, not to question his sanity, but to question him about the secrets to tell him about the aliens.
Today Ilyumzhinov, who has since left the leadership of Kalmykia to his successor, claims to know where precisely does the heir to Gaddafi, his son Mohammed: "I know the authorities of the Libyan transitional council, who are dealing with him" he says.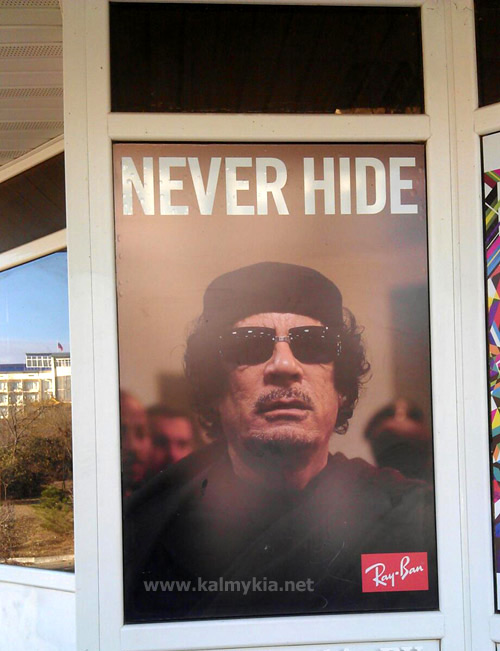 "I think it would be a great member of parliament in the future of his country, is the only one able to fight fundamentalism. But Europe wants to make out, is aware of too many secrets". Hopefully it will not reveal them to the aliens.
Translation from www.repubblica.it