Posts Tagged 'Pacific Ocean'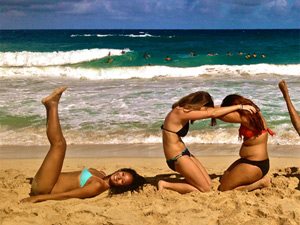 Hawaii is a U.S. state located in the Pacific Ocean approximately 2,000 mi (3,200 km) from the U.S. mainland.
It is the only state outside North America, the only island state, and the only state in the tropics. Hawaii is also one of a few U.S. states to have once been an independent nation. Read the rest of this entry »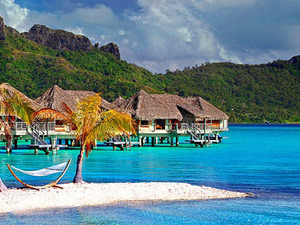 Bora Bora, French Polynesia
Bora Bora is one of the Leeward Islands of the Society Islands archipelago in French Polynesia in the Pacific Ocean, located 241 km northwest of Tahiti.
Read the rest of this entry »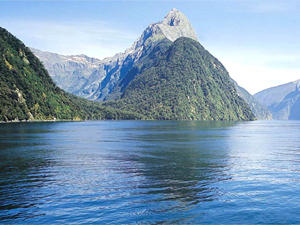 New Zealand
An island nation in Polynesia. New Zealand has a population estimated in 2022 of over 5.1 million (early 2017 estimate: over 4.8 million) and a land area of 268,021 sq km, both of which make it the largest country in Oceania.
New Zealand is subdivided into 17 regions, 9 of which are located on the North Island, 7 on the South Island, and 1 on the Chatham Archipelago. Read the rest of this entry »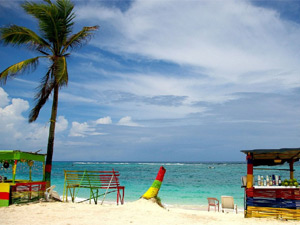 Colombia officially the Republic of Colombia, is a country in South America with an insular region in North America. It is bordered by the Caribbean Sea to the north, Venezuela to the east, Brazil to the southeast, Ecuador and Peru to the south, the Pacific Ocean to the west and Panama to the northwest. Read the rest of this entry »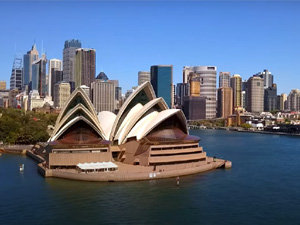 Australia
A state in the Southern Hemisphere, occupying the mainland of the same name, the island of Tasmania and several other islands in the Indian and Pacific Oceans.
Australia has a population of 25,180,200 (31 December 2018), most of whom live in cities on the east coast. Read the rest of this entry »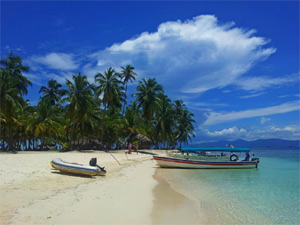 Panama
A state with a presidential form of government, a unitary state structure and a democratic political regime.
Panama is located in Central America on the Isthmus of Panama between the Caribbean Sea and the Pacific Ocean.
Read the rest of this entry »
Vladivostok is a city and the administrative centre of the Far Eastern Federal District and Primorsky Krai, Russian Federation, located around the Golden Horn Bay, not far from Russia's borders with China and North Korea.
Vladivostok is the administrative centre of the krai. Read the rest of this entry »