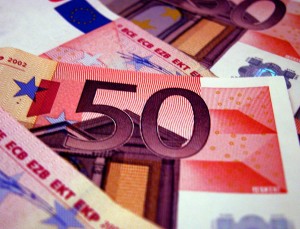 Rosenergomash entered Kalmykia investing EUR 10 million in a new plant. Russian small power-plant engineering, which has up to now been in stagnation, is recovering. At the end of the last week Rosenergomash Concern and Kalmykia signed an agreement for construction of an electrical engineering plant on the Kalmyk territory for EUR 10 million. The experts believe that the number of these enterprises will be growing with the increase in demand for small power-plant engineering products by 25 % per year and the industry consolidation prospects.
Rosenergomash Concern includes Kontaktor, Yuzhelectromash-Novaya Kakhovka (Ukraine) and Electromashina-Kharkov (Ukraine) plants. The Concern manufactures low voltage switching equipment, complete electrical engineering products, motors and generators.
Last Friday Rosenergomash and Kalmykia agreed on construction on the Kalmyk territory, by the year 2008, of an electrical engineering plant manufacturing electrical engineering switchgears. The initial investments into this project will amount to EUR 10 million. The plant's annual turnover will reach EUR 30 million by 2010. To implement this project Kalmykia and Rosenergomash have established Elista Energomash (75 % owned by Rosenergomash, 25 % – by Kalmykia). Rosenergomash expects that by the end of the Concern formation its annual turnover will approximate EUR 200 million to which Elista Energomash will contribute about 15%.
According to Rosenergomash, the idea of establishing a concern is based on the shortage of electrical engineering equipment in Russia. The company representatives explained to RBK: "Now many companies have a lot of exhausted and outdated equipment stock. At present the equipment manufacturers consolidate in such profitable industries as cable products, generation, etc." Rosenergomash estimates that the market for this equipment is growing by 25-40% per year. For instance, the low voltage unit sector, the Concern's priority, has reached the capacity of EUR 500 million per year.
The growing market has aroused the interest of large players. In 2006 Concern Radiotechnical and Informational Systems (RTI Systems), controlled by Systema JSFC, established a new division, Power Unit Engineering. The concern's representative stated that by the end of 2007 its turnover will amount to USD 150 – 200 million. According to RTI Systems, "at present the equipment market is consolidated at a low level. However, the industry tends to consolidate. It is quite useful for smaller companies to merge into larger conglomerates".
Although Rosenergomash is not planning to merge into any holding, it neither excludes the option of welcoming other companies into its structure, nor fears large holding competition. The company representatives state that "in 2006 the share of the Kontaktor plant increased by 9 % in spite of such competitors as Siemens, ABB, Schneider Electric and Chinese manufacturers:.
The experts believe that the existing market has room for all manufacturers. Ilya Makarov, IC Antanta Capital, notes that "The electrical equipment in Russia is so much worn out that no current capacities may produce enough substitutes to modernize it on a large scale. The majority of former Soviet enterprises was closed, and the remaining plants have small capacities. Merging into alliances and holdings will enable the Russian producers to enter the market with competitive goods". Gyrat Salimov, IC Troika Dialog, echoes this opinion, adding that this industry will soon attract other large players.