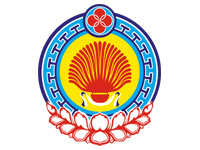 Council of Elders under the head of the Republic of Kalmykia appreciated governance of Kirsan Ilyumzhinov.
Ochir Kochunov, 71-year-old, member of party "United Russia" from Ketchenery village: The decree about the development animal husbandry, signed Kirsan Ilyumzhinov, was the impetus for the development of the industry throughout the Republic of Kalmykia.
Alexey Golovchenko, deputy from Priyutnenskiy district of Kalmykia: 17 years in Kalmykia have been significant changes, and all their energy Kirsan Ilyumzhinov is aimed at improving people's lives. Gasification of the Republic of Kalmykia, the construction of the Chess city and Europe's largest buddhist temple!
Elista, The Republic of Kalmykia