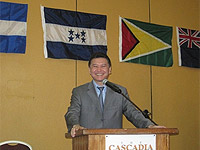 On August 15-16, Head of Republic of Kalmykia, FIDE President Kirsan Ilyumzhinov visited Trinidad and Tobago where he participated in the opening ceremony of the 1st Caribbean Cup – UMADA Cup.
The idea to hold such tournament was born two months ago during FIDE President's visit to Cuba at the closing ceremony of Capablanca Memorial.
And now more than 100 chess players from 15 countries representing the Caribbean have come to Port of Spain, the capital of Trinidad and Tobago, to participate in Umada Cup.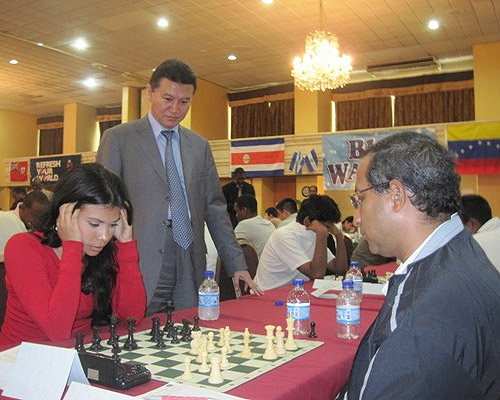 "This tournament is very important for support of young chess players, in order that they may gain the necessary international experience to improve their ratings", said Kirsan Ilyumzhinov.
At the opening ceremony were also present the Continental President for Americas Mr. Jorge Vega, Chairman of FIDE CACDEC Commission Alan Herbert, as well as the presidents of Caribbean chess federations.
At the meetings with leaders of FIDE the issues in respect of the 39th World Chess Olympiad in Khanty-Mansiysk were discussed, as well as the other urgent issues of national federations, and primarily the implementation of "Chess in Schools" programme.
UMADA CUP 2010
Source FIDE