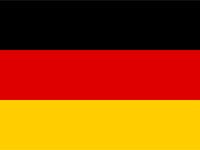 From September 27 to October 2, will be held German Week in Kalmykia.
German Week in Kalmykia is dedicated to the 140th anniversary of the first settlement of Germans in our steppe republic.
Program of the German Week
September 27
14.00 Olympics of German.
Country Studies Seminar (Germany) through the German idioms (on the Internet).
15:00 Opening of the exhibition "Discover Germany" and new educational materials Eisfeld, Nordost-Institut, BRD
September 28
11.00 Opening of the exhibition "The Germans and Kalmyks: the interaction of cultures and common historical destiny" (Cultural Center of "Motherland")
13.30-15.30 Conference "communicative approach to the German lessons" (Case 1. Audience 218)
17.00 – Opening ceremony of the "German Week in Kalmykia"
Concert
September 29
9.00-10.30 Presentation of programs of DAAD (Herr Dennis Strömsdörfer, DAAD-Wolgograd)
10.30 Opening of the exhibition "Germany: View from Russia" (National Library named AM Amur-Sanan)
11.00 Exhibition "German painter Fedor Kalmyk" (tour in German) National Museum named Palmov
11.30-13.00 Tour of Elista (in German)
12.00 Press Conference Media Republic of Kalmykia
14.00-17.00 Language Test (Herr Denis Strömsdörfer, DAAD-Wolgograd)
11.45-12.45 Presentation of the "Mobile Cinema" (Romana Schmalisch) (National Museum. Palm)
15.00-16.30 Report "Way up in a century. Stages of re-emigration and search for "historical homeland», Dr. Eisfeld, Nord-Ost-Institut, Germany, office in Göttingen
17.00 Opening of the Festival of Contemporary German Film (film «VierMinuten» («Four Minutes", 2006), directed by Chris Kraus, the picture won over a dozen international film awards)
Open to all, free admission (new building)
20.00 Competition German song KSU students.
Welcome to Kalmykia!