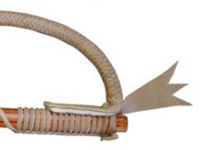 In Saint Petersburg hosted the fifth international boxing tournament among juniors for prizes former world champion, a State Duma deputy Nikolai Valuev. [ Ru ]
It was attended by athletes from Belarus, Ukraine, Estonia and Russia.
Kalmyk boxing coach Vladimir Sangadzhiev was made present to deputy of State Duma of Russia Nikolai Valuev – Kalmyk whip – malya.
Kalmyk whip (malya) is stylish gift for VIPs and guests.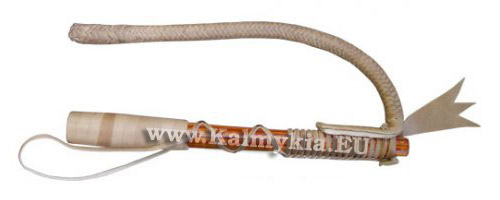 Nikolai Sergeyevich Valuev (Russian: Николай Сергеевич Валуев; born 21 August 1973) is a retired Russian professional boxer and former two-time WBA heavyweight champion. In his last fight (on 7 November 2009), he lost the title to David Haye as a result of a 12-round majority decision. Three days after the fight, Nikolai Valuev announced his retirement.