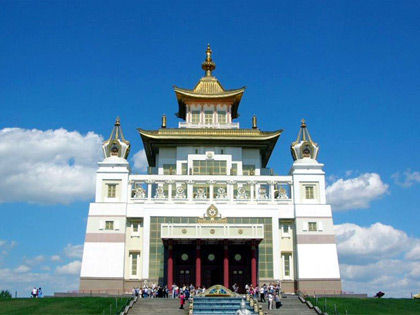 The giving of Refuge! [ En | Ru | Es ]
Dear pilgrims and citizens of Kalmykia!
August 23 at 9:00 am in the prayer hall of a Buddhist temple 'Golden Abode of Buddha Shakyamuni' Geshe Lhakdor make gift Refuge, reported by the Head of the Department of Religion and rituals of the Development Fund of Kalmykia tourism.
Director of the Library of Tibetan Works and Archives Geshe Lhakdor arrived in Kalmykia in order to help all living beings.
Come to this ritual.
Elista, Republic of Kalmykia