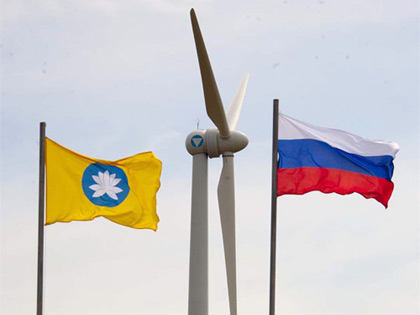 State tax service in Kalmykia has summed up the results of work for the seven months of 2021. Residents of Kalmykia contributed 4.8 billion rubles to the consolidated budget of Russia.
Within seven months of this year, 4 billion 824 million rubles of tax incomes were mobilized in the consolidated budget of Russia, with an increase of 1 billion 164 million rubles compared to last year, including the budget of Kalmykia – 4 billion 604 million rubles, with an increase of 874 million rubles.
By results of inspections 148 million rubles were additionally charged tax payments in budgets of all levels, which is 129 million rubles more in comparison with the same period of the last year, including – according to the results of more than 57 thousand desk tax audits of taxpayers' calculations, additional 44 million rubles were added; – according to the results of 10 field tax audits, additional 104 million rubles were added.
More than 34 million rubles were recovered from tax payments to the budgets of all levels by the results of tax audits and other tax control measures. In the first half of the year, the Administration of the Republic of Kalmykia made 205 reports on administrative violations, responsibility for which is stipulated by the Administrative Offences Code of the Russian Federation.
Concerning legal entities, physical persons and officials, as well as individual entrepreneurs, 96 decisions were made in the form of: a fine – 33 decisions, warnings – 62 decisions and 1 decision to terminate.
The amount of administrative fines imposed was 289,800 rubles.