Posts Tagged 'Tourism in Europe'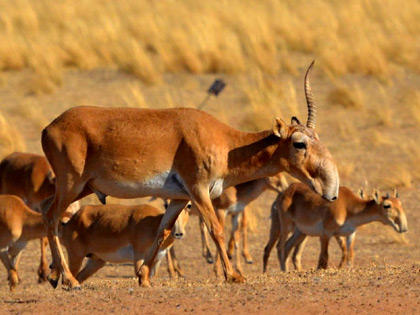 Steppe unicorns and ecotourism in Kalmykia
Tourists are interested in the unicorn as an indicator of the population's sex and age wellbeing, Read the rest of this entry »
Main nomad camp of Kalmykia [ Es | De | It ]
Welcome to Ethnographic Tourist Complex!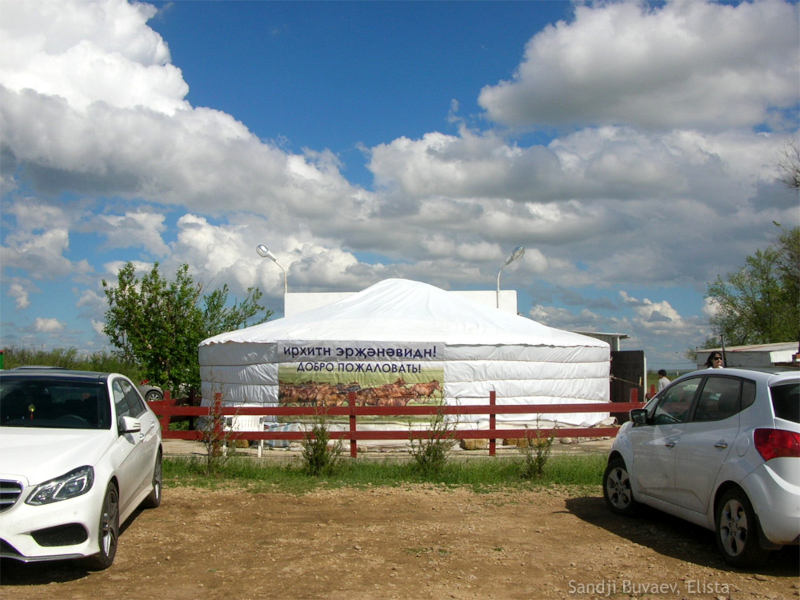 Read the rest of this entry »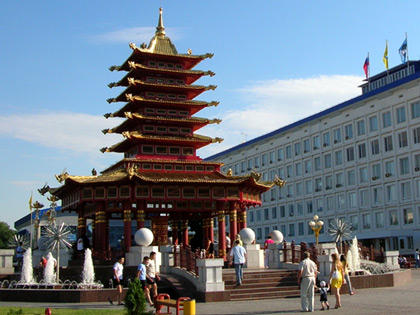 The trip was very exciting and interesting. I never thought that such an unusual city as Elista is so close to Volgograd. Elista is different from all the cities in the country by its eastern atmosphere. As if you find yourself in the eastern dragon tale with pagodas …
In general, Kalmykia, I think, a real paradise for tourists. There are many opportunities for almost any type of vacation.
We were particularly impressed by their originality capital of Kalmykia – Elista. Unlike the cities of Central Russia, Elista is fully saturated with religious culture. Wherever I look – everywhere there are elements of Buddhism. Read the rest of this entry »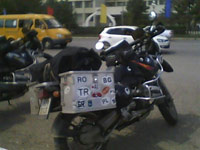 Foreign tourists have come to Elista driving BMW motorcycles. On 9 of June the city of Elista (Kalmykia) has been visited by the foreign tourists with BMW motorcycles Hannes Grundner and Karola Kien both coming from Vienna (Austria), says the Kalmyk information and tourist centre "Kalmykia.EU".
In the blessed Elista, he Austrian tourists Hannes Grundner and Karola Kien had been met by the official Kalmyk representatives from the companies KalmykiaTour and KalmykiaNews.
The mototourists Read the rest of this entry »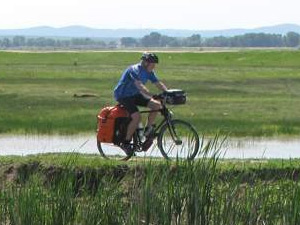 Stephan Werner. Story of a tourist from Germany
2012-05-03 > 142km. 412hm / sunny 27°C – 32°C / Ø18km/h / pedaling time 8:00hrs / elevation 133m, today passed 1000km mark since Simferopol (day 9) For some unknown reason, this morning I received a lot of gifts, whenever I stopped to ask for directions or just looking at things, mostly women gave me apples or sweets and wished me a safe trip. Russians are truly very friendly people.
Read the rest of this entry »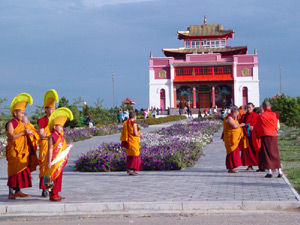 The representatives of the "National Geographic" magazine have come to Kalmykia.
The representatives of the "National Geographic" magazine linguists Dr. David Harrison and Dr. Anderson, photographer Chris Rainier, and Jeremy Fahringer have come to Kalmykia in order to to get acquainted with the speakers of the national language.The linguists and anthropologists came to the steppe Read the rest of this entry »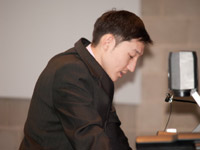 Chagdir Sandzhiev. The current state of Buddhism in Kalmykia
It's been more than 20 years since the collapse of the USSR and the beginning of the period of genuine religious freedom in Russia. Great changes happened both in the country as well as in the minds and hearts of the citizens during this period. Read the rest of this entry »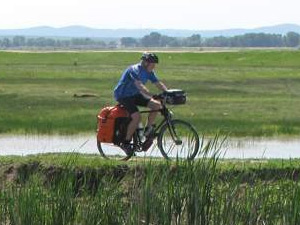 Stephan Werner, a traveller from Germany, has already reached the city of Astrahan during his bicycle tourist trip. The city is his next destination after Elista, the capital of Kalmykia, which he had passed six days ago. We wish him all the best and successful "travel to the East". Read the rest of this entry »
The Kalmyks originate from Central Asia. Their ancestors — the Oirats — belonged to the western branch of Mongolian peoples and represented a very powerful alliance of tribes which were formations of the early feudal state under which dominion the whole Mongolia was in the first half of XV сentury. Consequently interregional conflicts and a number of military bad lucks caused the reduction of Oirat Empire.
Read the rest of this entry »