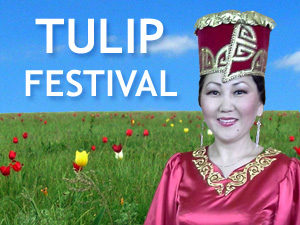 On 16 April in Moscow there was presentation of the country of tulips, Kalmykia, located near the Volga delta, near the Caspian Sea.
The uniqueness of the presentation is that the guests were foreign experts, students working and studying in Moscow. Read the rest of this entry »
Tags:
Austria
,
Country of tulips
,
Dmitry Orusov
,
Ecuador
,
flowering tulips
,
Italy
,
Japan
,
Kalmykia
,
Moscow
,
presentations
,
Russia
,
songs
,
Volga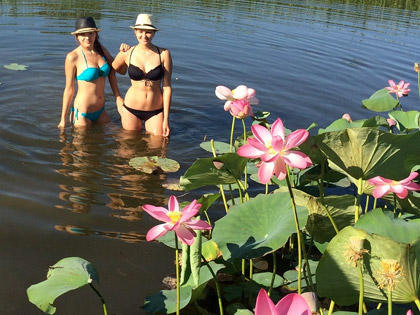 Trip to the lotuses [De | Es | It | Fr]
In the Republic of Kalmykia continues peak of flowering lotus, which this year fell on the period from 1 to 16 August, write Sandji Buvaev from Elista-city. Beautiful Lotuses bloom near the Caspian Sea – in the lower reaches of the Volga River.
Rest on the Caspian Sea is becoming increasingly popular among inhabitants of Europe. As usual during the flowering lotuses in the resort town Lagan Read the rest of this entry »
Tags:
adventures
,
boats
,
Caspian sea
,
Elista
,
flora and fauna
,
japanese motors
,
Kalmykia
,
Lagan
,
Lagansky district
,
photos
,
Republic of Kalmykia
,
Volga
,
Yamaha
Blooming lotus [ De | Ru | Fr | Es | It ]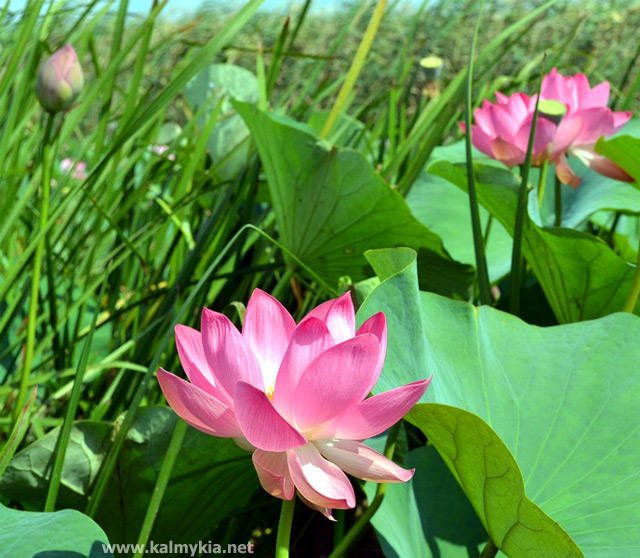 Read the rest of this entry »
Tags:
Blooming lotus
,
Caspian sea
,
Kalmykia
,
Lagan
,
lotus
,
Volga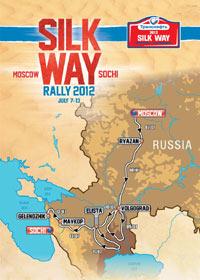 Silk Way Rally 2012 Route
7-13 July
Moscow – Ryazan
Ryazan – Volgograd
Volgograd – Volgograd
Volgograd – Elista
Elista – Elista
Elista – Maykop
Maykop – Gelendzhik
Total 3823 km. Read the rest of this entry »
Tags:
automobile
,
Baratynsky
,
Black sea
,
Caspian sea
,
caviar
,
Elista
,
Gelendzhik
,
Gogol
,
Golden Horde
,
Kalmykia
,
Lermontov
,
Levitan
,
Maykop
,
Napoleon
,
Poltava
,
Pouchkine
,
rally
,
Russia
,
Ryazan
,
Silk Road
,
Silk Road Rally
,
Silk way
,
southern Russia
,
Volga
,
Volgograd
The Kalmyks originate from Central Asia. Their ancestors — the Oirats — belonged to the western branch of Mongolian peoples and represented a very powerful alliance of tribes which were formations of the early feudal state under which dominion the whole Mongolia was in the first half of XV сentury. Consequently interregional conflicts and a number of military bad lucks caused the reduction of Oirat Empire.
Read the rest of this entry »
Tags:
Ayuka Khan
,
Buddhist region in Europe
,
Caspian sea
,
Central Asia
,
China
,
Dalai lama
,
Don
,
Dzhungaria
,
Dzungaria
,
history
,
Kalmyk history
,
Kalmyk Khanate
,
Kalmykia
,
military expeditions
,
Mongolia
,
Oirat
,
Oirat Empire
,
Oirat history
,
Population
,
population density
,
Russia
,
South borders
,
Tibet
,
Tourism in Europe
,
Volga
,
Western Siberia