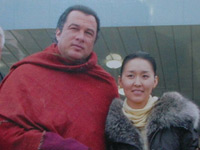 On November 20 Steven Seagal – famous Hollywood actor and Buddhism follower – arrived to the Republic of Kalmykia of the RF to visit the biggest in Europe Buddhist temple and to attend student Europe Boxing Cup in Elista, the capital of Kalmykia.
According to the press-service of the republic's head Kirsan Ilyumzhinov, Steven Seagal has been a Buddhist follower for a long time and is interested in development of Buddhism in Kalmykia. This is why he gladly accepted an invitation by Kirsan Ilyumzhinov to become an honoured guest at the student Boxing Cup in Elista.
Yesterday Steven opened the boxing cup, and today he had an excursion around Elista, visited the chess-centre, temple-chapel and other sightseeing. Besides, president of the republic has signed an order giving the Hollywood actor the title of an "honoured citizen of Kalmykia".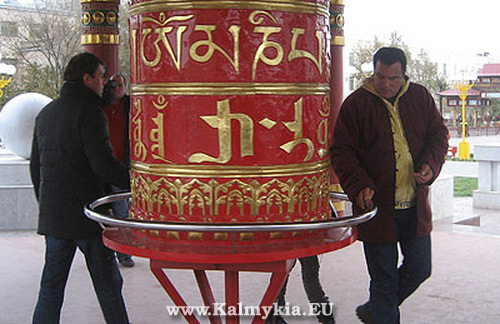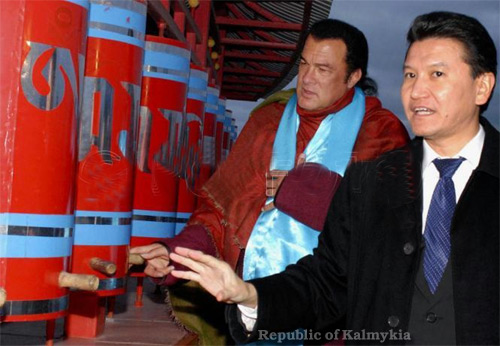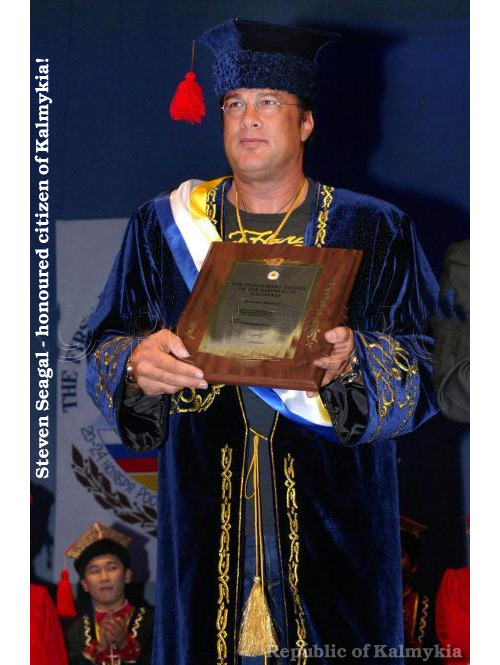 Elista, Republic of Kalmykia
www.steven-seagal.net