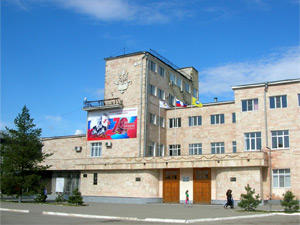 RIA Novosti: Russia's southern republic of Kalmykia will build a town for Vietnamese immigrants, Kalmyk president Kirsan Ilyumzhinov's press secretary said.
Buyancha Galzanov said Ilyumzhanov proposed the town be built during a meeting with Vietnamese President Nguyen Minh Triet, and also suggested the town be named after the Vietnamese president, who supported the idea.
"The flow of immigrants to Russia is quite large and not always legal", – Buyancha Galzanov said, adding that Kalmykia lacked skilled immigrant workers. "It was proposed that it be centralized and a compact construction of houses for Vietnamese skilled workers be organized in Kalmykia".
Buyancha Galzanov said Oktybrskiy district in Kalmykia is fully specialized in rice cultivation and Vietnam is a major producer and exporter of the crop. He said a joint rice production venture would bring new investments and experience in rice cultivation to the region.
ROSTOV-ON-DON, May 11 (RIA Novosti)