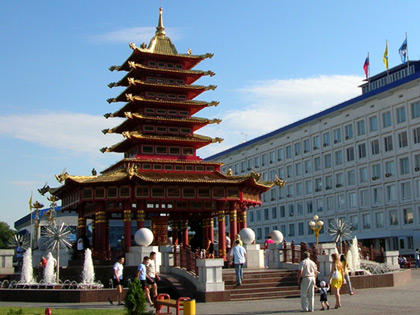 Representative of the Goethe-Institut Sklenar Judith Jenkes-Steinhübl (Judith Keyler-Mayer) from Munich (Germany) arrived in Kalmykia, to Kalmyk State University.
Information: Munich, Germany's third largest city and the capital of the Free State of Bavaria, is indisputably the most charming, laid-back and safe city of its size anywhere in the world.
Munich is also the leading business, media and research city in the south of Germany.
Munich's sights, from the famed Deutsches Museum of science and technology to Nymphenburg Castle, attract millions of tourists every year.