Dear friends!
12th of june the Second Republican Festival Sedklin Ais will take place in Elista, Kalmykia. According to Tutorial department of KalmykiaNews it has been organized by Public Council of kalmyk language development of the Head of Kalmykia Republic and The Young teachers of kalmyk language. In this festival will take part in teams of Kalmykia's ministries and Elista's administration department.
It will start at 2 p.m. in the State Concert Hall.
Welcome to the Festival Sedklin Ais!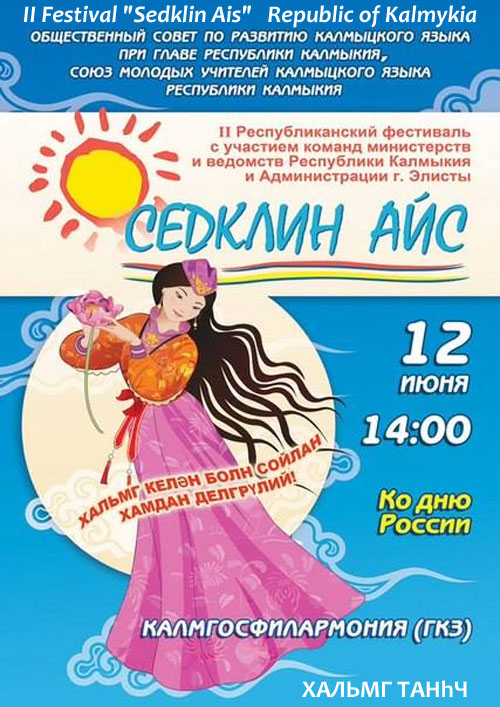 Elista, Republic of Kalmykia