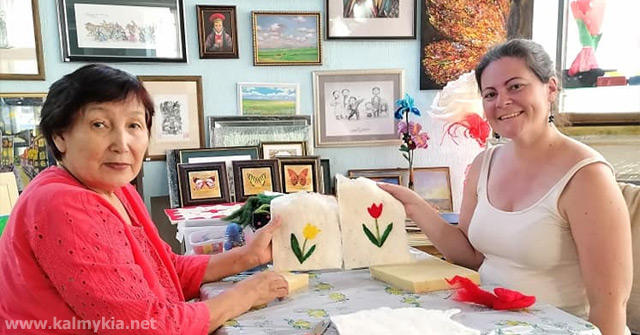 Felting. Gallery of artists and craftsmen of Kalmykia
A master class for an American woman was held in Elista, the capital of the Republic of Kalmykia, the head of the tourism department reports.
The master class on felt was held by the famous craftswoman Ekaterina Adyaeva.
Today's guest from America is Sarah.
She really liked this process, said the famous business woman Lyudmila Erdnieva from Elista.
The felt master class was great!