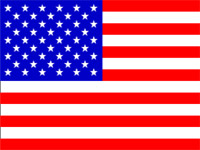 On June 14-15, the Department of Germanic Philology of Faculty of Humanities organized a workshop for English teachers from the schools of the Republic of Kalmykia, reports Information Centre of Kalmykia.
The seminar was held as part of the open day summer language camp Narn-Sun on the basis of the classical gymnasium of Elista.
The speakers included Mrs. Jacqueline Hardy, an employee of the office of English language, U.S. State Department, a specialist in the teaching of English and the author of textbooks in English.
June 14 in the linguistic camp Narn-Sun Mrs. Jacqueline Hardy conducted a master class with the use of a training manual 'CreatetoCommunicate'.
Workshop participants have received DVD-disks with game 'Traceeffects' and methodical developments to it. Education in Kalmykia is very good for youth.
Elista, Republic of Kalmykia
Russia