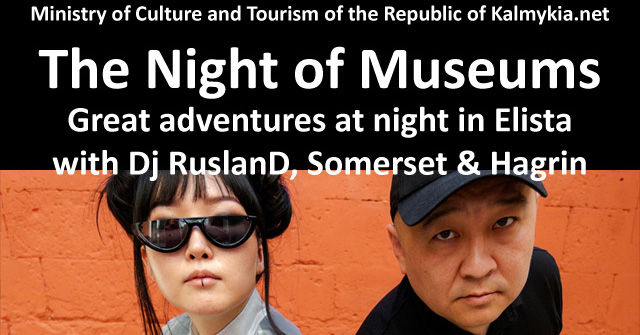 The Night of Museums
We invite everyone to the Night of Museums 2022, which will take place on Saturday in Elista on May 21 from 18.00 to 22.00.
A few days later the National Museum of the Republic of Kalmykia named after N.N. Palmova in Elista will open all exhibition halls for visitors, an official representative of the Ministry of Culture and Tourism of the Republic of Kalmykia reports.
Those who wish can visit the following expositions of the museum without a guided tour:
Exhibition "Buddhist Art";
"A great victory";
"Memory is stronger than time";
Exhibition dedicated to the 100th anniversary of D.N. Kugultinov;
"The steppe as a living space"
In the evening, from 20:00, an incendiary show by DJ Ruslan De, Somerset and Hagrin will begin on the museum square.