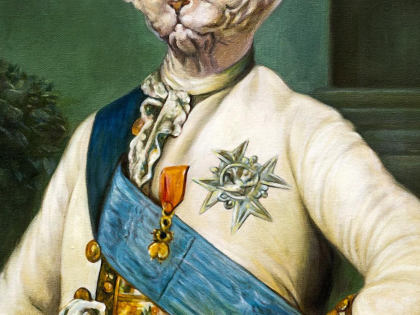 Nikas Safronov Exhibition
On September 9, 2021 in Elista, at the National Museum of the Republic of Kalmykia, named after N.N. Palmov, will begin an interesting solo exhibition of People's Artist of Russia, Academician of the Russian Academy of Arts, Professor Nikas Safronov called "Revived paintings.
Artist Nikas Safronov can be called the most famous Russian painter of our time. Most of the paintings by Nikas Safronov are in private collections and museums around the world, specify specialists of the National Museum of the Republic of Kalmykia.
Among the famous admirers of the artist Nikas Safronov's works are such stars as: Sophia Loren, Alain Delon, Alla Pugacheva, Pierre Cardin, Diana Ross, Montserrat Caballe, Madonna, Nikita Mikhalkov, Steven Spielberg, Tina Turner, Jean-Paul Belmondo, Elton John, Mick Jagger, Pierre Richard Richard Gere, Elizabeth Taylor.
Nikas Safronov's exhibition in Elista will introduce the viewer to various periods of the artist's work.
The National Museum of the Republic of Kalmykia said that the exhibition will feature more than 80 paintings and drawings.
These works belong to different genres: Landscapes, still lifes, portraits, narrative surrealistic compositions, among which canvases in a unique author's style "Dream vision", technically based on classical painting, and actively using not only imagination and intuition, but also the subconscious and unconscious sensations. You become participants in a continuous maelstrom of pictures, thoughts and images of the artist.